Pluto TV
The Viacom-owned live TV service doesn't have nearly as many of the cable mainstays as other dedicated services, but it offers enough supplemental programming across the news, sports, and entertainment genres to warrant giving it a look. You won't get any of the creature comforts of a paid live TV services either, such as DVR features, top-notch apps, or huge libraries of on-demand content. Still Pluto TV is a potentially viable solution for people who don't want to completely close the door on cable, but more importantly, don't want to pay for the privilege.
What Channels Do I Get With Pluto TV?
As mentioned, Pluto TV is not a complete replacement for your cable subscription. It is better thought of as a live TV supplement to your on-demand video streaming services, especially since it offers few popular cable channels. Pluto's generic channels do a decent job of covering the gaps, though; many of these channels show a diverse mix of programming, some of which is from top-notch cable channels. However, you don't get local affiliate channels from corporate broadcast networks on Pluto TV.
In total, Pluto TV lets you watch around 190 different live TV streams, but many are not channels in the traditional sense. Some channels, such as Wipeout and Dr. Who Classic, only show content related to those shows. Others, such as Cats 24/7 and Slow TV (this channel features livestream marathons of Norwegian train rides, wood-chopping, knitting, and similar low-intensity content) incorporate several sources, but may be too unconventional to offer long-term value. A representative from the company noted that "the overwhelming majority of our channels are fixed. From time to time, we launch Pop-Up channels which are limited in their engagement and typically themed around calendar events like holidays or limited engagements with specific content."
Entertainment content is where Pluto TV shines the brightest, specifically with its Comedy, Entertainment, and Movies subcategories. For instance, you get BET Pluto TV, Buzzr, Comedy Central, Fuse, MTV Pluto TV, Paramount Movie Channel, and The Onion. Pluto TV has several of its own movie channels for popular genres, too. There are also other, more eclectic categories such as Binge Watch, Comedy, Life + Style, and Tech + Geek. Among these channels are Food TV, IGN, NASA TV, MST3K, Pluto TV Cars, Pluto TV Travel, The Addams Family, This Old House, and World Poker Tour. Dedicated kids channels include Anime All Ages, After School Cartoons, Dora TV, Nick Pluto TV, Nick Jr. Pluto TV Kids, and Totally Turtles (plays a continuous stream of Teenage Mutant Ninja Turtles episodes from various years). 
Tubi TV
Tubi TV isn't new. The streaming service has been around since 2014, and has racked up millions of downloads from both Android and iOS users.
However, a Reddit thread recently (H/T BGR) suggests it isn't as widely known about as we thought it was.
It's packed with tens of thousands of TV shows and films, all of which are completely free to watch. You don't even need to create an account if you don't want to.
That's because Tubi TV's content is ad-supported − you'll see commercials before and during whatever you're watching. While some people will inevitably hate that, others prefer it to a subscription fee.
However, we're not sure Tubi TV is worth switching to from one of the big streaming service, like Netflix and Amazon Prime Video. It's got a handful of gems, like The Terminator, True Grit and Oldboy, but the rest is… hit and miss.
Still though, new stuff is added on a weekly basis, and you can provide feedback to Tubi TV to let them know what you want.
It's also available on a wide variety of devices, including Roku, Amazon Fire TV, PlayStation and smart TVs. You can access it through a browser too.
However, it's currently only available in the US, and that hasn't always been the case. As the Tubi TV website explains:
"We are not available in Europe due to changes in EU laws. The GDPR went into effect on May 2018; Tubi is working on compliance and planning to re-launch in European countries soon."
That's obviously a deal-breaker for millions of potential users, but the situation could change. You can register your email address with Tubi to find out when it will be available in you
Roku Channel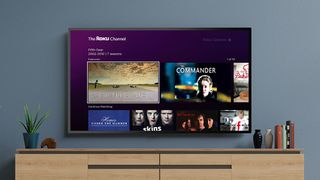 (Image credit: Roku)
Roku has today launched its free, ad-supported TV streaming channel in the UK.
The Roku Channel, which debuted in the US in 2017, offers free access to thousands of movies and TV episodes to anyone with a Roku streamer or Roku-based TV. Thanks to a partnership with Sky, the channel is also launching on Now TV devices and Sky Q boxes.
The channel requires no subscriptions, fees or even logins, but it is supported by adverts. Users should expect eight minutes of ads per hour of viewing, while a cap ensures the same ad doesn't appear more than once every half an hour.RECOMMENDED VIDEOS FOR YOU…
So what's available? In the UK, users can watch over 10,000 movies and TV episodes, from Hollywood blockbusters such as The Wicker Man and Les Miserables to popular British TV series including Homes Under the Hammer, Skins and Fifth Gear. There is also a special 'Kids & Family' section for handpicked, child-friendly content, which is subject to a reduced ad load.
Movies will come to the catalogue on a month-per-month basis while TV shows will tend to hang around for longer. In addition to 'featured' and 'recommended' suggestions and a search tool, editorial collections by Roku exist to point users to what content is leaving soon and what is new.
The Roku Channel in the UK features over 40 content partners, including Hollywood studios such as Lionsgate and Sony Pictures Television. More publishers are expected to be added over time.
(APK's at the bottom of the page)
Steps to confirm your Device IP address and confirm ADB is enabled:
1. From the Main Menu scroll to hover over Settings.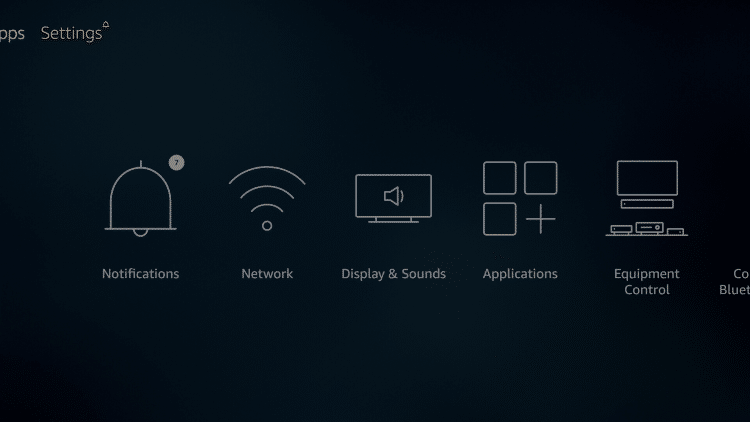 2. Click My Fire TV.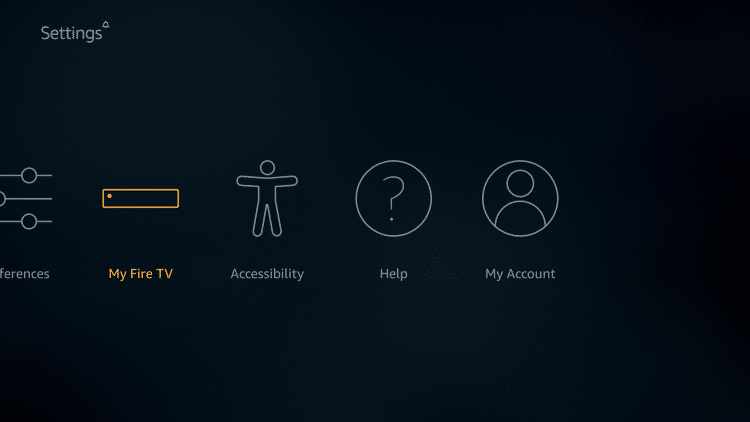 3. Choose Developer Options.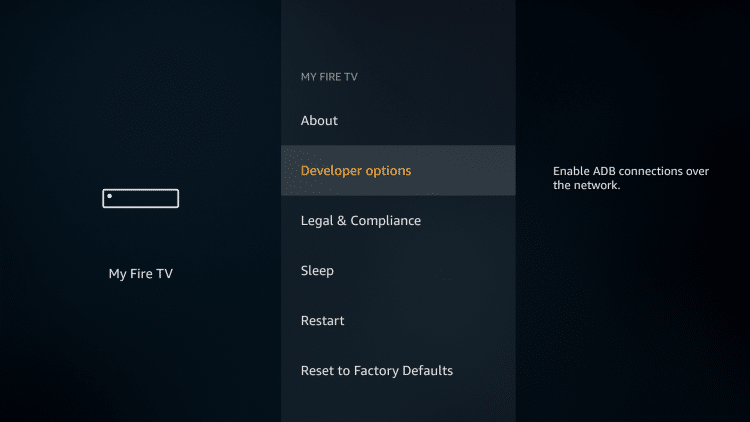 4. Click Apps from Unknown Sources.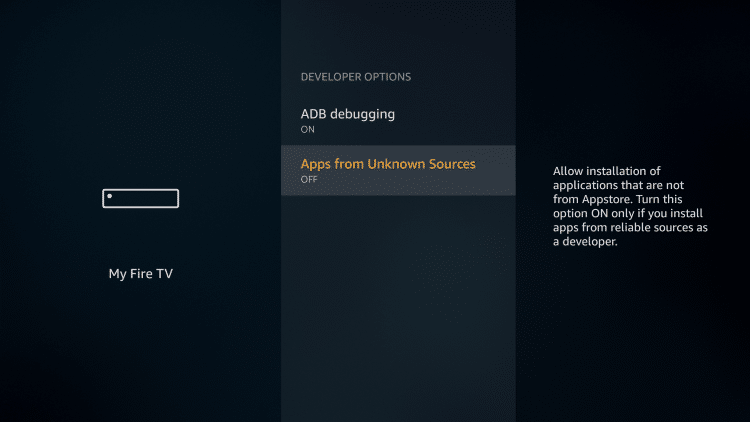 5. Choose Turn On.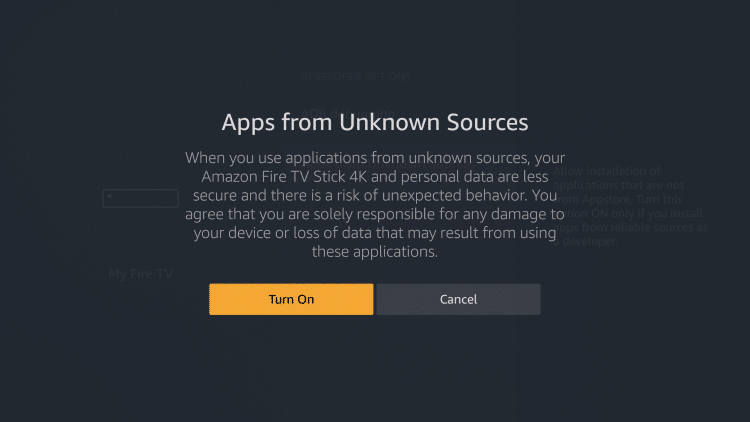 6. Go to About — Network and confirm your IP Addresss
Install the APK from the link below
Software Needed
Roku Channel For Android TV (Mobile Version)
See the process in action here