Home > Lawsuits > Apps and Sites >

Tofig Kurbanov, the Russian operator of YouTube-rippers FLVTO.biz and 2conv.com, will no longer take part in the copyright infringement lawsuit filed by several record labels. The decision comes after a Virginia District Court ordered Kurbanov to keep extensive logs of the sites' user activity and hand these over to the major record labels.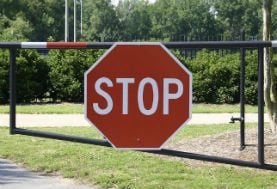 Three years ago a group of prominent music companies took two of the largest YouTube rippers to court.
The labels, including Universal, Warner Bros, and Sony, accused FLVTO.biz, 2conv.com and their Russian operator Tofig Kurbanov of facilitating copyright infringement.
While many foreign site operators choose not to fight back, Kurbanov did. With help from a seasoned legal team, he filed a motion to dismiss, arguing that US courts don't have jurisdiction over a Russian site operator who conducts his business from another continent.
Initially, the district court agreed with this defense, dismissing the case. However, the record labels successfully appealed and, after Kurbanov's petition at the Supreme Court was denied, the case was sent back to the Virginia district court to proceed on the merits.
Collecting Evidence
Over the past weeks, both sides had the chance to conduct discovery and collect further evidence to back up their claims. The record labels, for example, asked the stream-rippers to share what files users rip and download, which source sites they use, and where these users are located.
The Russian operator wasn't able to share this data though. He set up his sites with privacy in mind and none of the requested data were logged. As such, there was nothing to hand over.
The record labels didn't take no for an answer and asked the court to compel Mr. Kurbanov to start logging this data. This request was approved by the magistrate judge and, despite fierce protest from the site owner, District Court Judge Claude Hilton affirmed the order last week.
Kurbanov Drops Out
This ruling was another setback for the operator of the stream-rippers who still believes that he shouldn't be sued in the US. According to a new filing from his legal team, the data logging order appears to be the straw that broke the camel's back.
A few days after the court affirmed the data logging order, Mr. Kurbanov's lawyers submitted a motion to withdraw as counsel. They inform the court that, despite the formal order, their (former) client doesn't plan to provide all data the record labels asked for.
As it turns out, Mr. Kurbanov no longer intends to participate in the lawsuit at all, which means that his lawyers can no longer represent him.
"Despite the efforts of Counsel for Defendant, Mr. Kurbanov has made clear that he does not intend to cooperate further with the present litigation or counsel's attempts to mount an effective defense on his behalf.
"Mr. Kurbanov has indicated that he will not provide Counsel for Defendant with any additional discovery and will not sit for his previously-noticed deposition," the lawyers add.
Lawyers Still Had Faith
Having lost faith in the process, the site operator has simply decided to drop out and move on, ignoring the lawsuit and moving ahead. This decision comes as a surprise after a legal battle that has lasted three years already.
Evan Fray-Witzer, one of the defense team lawyers, tells TorrentFreak that they are disappointed that their work ends here. They were confident that their client had a strong case and believe that YouTube-ripping tools have legitimate uses.
"We're obviously disappointed that this is how things are ending: we've always believed that the case was a strong one on the merits and that websites like Mr. Kurbanov's simply provide a legitimate tool with numerous non-infringing uses.
"We also continue to believe – as many do – that the youtube-dl software does not circumvent technological measures in any meaningful way," Fray-Witzer adds.
While the data logging order may have been the final straw, the jurisdiction issue is still a sore spot as well. The site operator doesn't believe a U.S. court can order him to do anything and his legal team reiterates that this issue should have been taken on by the Supreme Court.
"At the end of the day, though, Mr. Kurbanov is an individual who lives in Russia, who has operated the websites exclusively from Russia, and who has had almost no contact with the United States whatsoever. The whole issue of personal jurisdiction in such a context continues to cry out for guidance from the Supreme Court," Fray-Witzer tells us.
Going Forward
With Mr. Kurbanov giving up his defense, it is very likely that the record labels will end up winning the lawsuit through a default judgment. This could result in millions of dollars in piracy damages.
It seems unlikely that the site operator will pay anything if it goes that far. However, it wouldn't be a surprise if the labels also went after his assets indirectly, including the .com and .biz domain names, which are tied to US-based registries.
—
A copy of the memorandum in support of the motion to withdraw as counsel, submitted by attorneys Val Gurvits, Matthew Shayefar, Evan FrayWitzer, and Jeffrey Geiger, is available here (pdf)

Many thanks to TorrentFreak for the breaking news.

Source link