Xtream-Codes IPTV Company Declared Lawful, Assets Seized in Raid Returned

The company behind Xtream-Codes, the IPTV management system shut down as part of a massive law enforcement operation in 2019, is reporting a significant legal win. After a regional court in Italy found no evidence to show that Xtream Codes Ltd acted unlawfully, an appeal to the Supreme Court of Cassation was dismissed. Assets seized during the raid will be returned.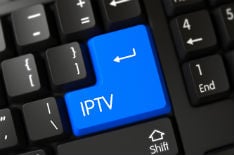 In September 2019, the IPTV market was thrown into turmoil following a huge law enforcement operation in Europe.
Italy's Guardia di Finanza (GdF), a law enforcement agency under the authority of the Minister of Economy and Finance, reported that the main targets were IPTV management system Xtream-Codes and its operators.
With an estimated 700,000 users of the system prevented from accessing the platform directly and 50 million end clients disrupted globally, the immediate fallout was unprecedented.

The rest of this article can be read on TorrentFreak.com

Source link