Watching Pirate Streams in the UK is Illegal: Risk of Prosecution "Minimal"

This month millions of people read that two UK men had been sentenced to 16 months in prison "for watching unauthorized streams." Since the actual risk of prosecution was never explained, today we'll reveal the information that everyone should've been told from the start. Context is indeed everything.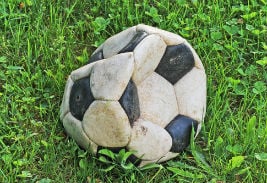 As outlined again only this month, people who simply watch pirate streams break UK law. If the content comes from an illegal source, it's illegal to consume it under copyright law. That is a fact – there is no debate.
The problem for rightsholders is that copyright cases are complex, difficult to prove, and won't end in a prison sentence under civil law. A stronger, criminal angle might prove more persuasive.
The Federation Against Copyright Theft, which acts for the Premier League, SKY, and BT Sport, came up with a solution – Section 11 of the Fraud Act 2006, which criminalizes the act of obtaining any kind of service dishonestly.

The rest of this article can be read on TorrentFreak.com

Source link