US Court Orders Every ISP in the United States to Block Illegal Streaming Sites

More than a decade after U.S. lawmakers scuttled the controversial SOPA legislation that would've required ISPs to block pirate sites, a US court has demonstrated that the ability to block sites has been available all along. Injunctions issued in response to lawsuits against three pirate streaming services require every ISP in the United States to prevent subscribers from accessing them.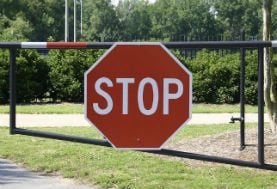 Earlier this year, producer and cinema investor Moshe Edery fired warning shots across the bows of Mastercard, Visa and American Express for continuing to provide payment processing to pirate streaming sites.
Edery, the co-founder of Screen iL, an international TV streaming platform aimed at Israelis living abroad, said the companies must be aware that pirate sites are involved in criminal copyright infringement and money laundering. The suggestion was that by continuing to do business with them, the payment companies should also expect legal action against them.
While that would be a first in anti-piracy enforcement, several Edery-related companies have just won three separate copyright lawsuits in the United States. The judgments and injunctions not only break new ground in the United States but might also represent one of the most significant anti-piracy wins of the century.

The rest of this article can be read on TorrentFreak.com

Source link