US Calls Out Countries For Failing to Tackle Pirate IPTV & Movie 'Camming'

The USTR has released its 2022 Special 301 Report on Intellectual Property Protection and Enforcement. Online copyright infringement of movies, TV shows, and music remains a key concern, with several countries being called out by the United States for failing to do enough to curb pirate IPTV services and camcording in cinemas.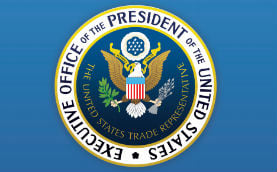 The Office of the United States Trade Representative has just released its 2022 Special 301 Report detailing the state of intellectual property protection and enforcement by trading partners around the world.
The annual report aims to spotlight laws, policies, and practices of foreign countries that fail to meet standards set by the United States. This public document seeks to inform the public and trading partners and hopes to be a "positive catalyst" for change.
The Special 301 Report places the most problematic countries on its 'Priority Watch List'. This year Argentina, Chile, China, India, Indonesia, Russia, and Venezuela meet the criteria.

The rest of this article can be read on TorrentFreak.com

Source link