David Kaye, the UN's Special Rapporteur on freedom of opinion and expression, has raised the alarm over the EU's proposals for Article 13 and its de facto filtering requirements. "Such sweeping pressure for pre-publication filtering is neither a necessary nor proportionate response to copyright infringement online," Kaye warns.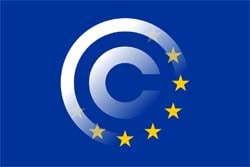 Later this month, Members of the European Parliament are set to cast their final votes on the EU Copyright Directive.
Given the almost continuous outrage online, it's clear that both Article 11 and Article 13 remain highly controversial.
While there is some dissent, the latter is generally supported by rightsholder groups and artists. Opponents, however, fear that the proposals will lead to de facto upload filtering, the potential for abuse, and serious unintended consequences. The latest heavyweight to add an opinion in support of this stance is UN human rights experts David Kaye.
Speaking in his role as UN Special Rapporteur on freedom of opinion and expression, Kaye is now warning the European Union that the proposed amendments to the Copyright Directive will fall short of international standards on freedom of expression.
"Europe has a responsibility to modernize its copyright law to address the challenges of the digital age but this should not be done at the expense of the freedom of expression that Europeans enjoy today," Kaye said in a statement Monday.
"Article 13 of the proposed Directive appears destined to drive internet platforms toward monitoring and restriction of user-generated content even at the point of upload.  Such sweeping pressure for pre-publication filtering is neither a necessary nor proportionate response to copyright infringement online."
Proponents of Article 13 continue to insist that the proposed amendments create no obligation to filter. But, despite outcry from online platforms and activists, no one has yet put forward any explanation as to how such filters can be avoided. Platforms that fit the criteria could be held liable, if they host content for which they hold no license.
Indeed, less than two weeks ago, Ulrich Kelber, Germany's Federal Commissioner for Data Protection and Freedom of Information, issued a similarly stark warning over the potential for an "oligopoly" of third-party filtering vendors having significantly increased access to huge volumes of user data.
Kelber suggested that the EU should explain how its Article 13 aims can be achieved without filtering of uploaded content but thus far, silence appears to have been the response.
While some platforms would be exempt from the requirements of Article 13 under the current proposals (platforms less than three years old, with fewer than five million unique visitors per month, and an annual turnover of less than €10 million), the limits are still too tight, the UN expert added.
"Most platforms would not qualify for the exemption and would face legal pressure to install and maintain expensive content filtering infrastructure to comply with the proposed Directive.
"In the long run, this would imperil the future of information diversity and media pluralism in Europe, since only the biggest players will be able to afford these technologies," Kaye said.
Kaye also foresees problems with upload filtering systems' inability to differentiate between infringing works and those that are uploaded within the parameters of existing law – when exercising the freedom to quote, criticize, review, caricature, parody, and pastiche, for example.
Computers cannot do that today and even proficient humans have difficulty, Kaye explained.
"Even the most experienced lawyers struggle to distinguish violations of copyright rules from exceptions to these rules, which vary across Member States. The lack of clear and precise language in the Directive would create even more legal uncertainty," the UN expert warned.
But while content companies state that their support of Article 13 is based on an urgent need to protect artists and creators, Kaye believes that those individuals will be the first people to suffer, if the law is passed in its current form.
"Misplaced confidence in filtering technologies to make nuanced distinctions between copyright violations and legitimate uses of protected material would escalate the risk of error and censorship. Who would bear the brunt of this practice?
"Typically it would be creators and artists, who lack the resources to litigate such claims," he warned.
Kaye's opposition comes on the heels of a series of PR disasters (1,2,3) for supporters of Article 13 within the corridors of power at the EU itself. Even impartiality appears to be a problem, opponents argue.
Simultaneously, opposition among the public is continuing to build, via a record-breaking petition on Change.org (now visibly being signed every second) which is set to culminate in a series of physical protests throughout Europe later this month.

Many thanks to TorrentFreak for the breaking news.

Source link