UK-Based CDN Company Datacamp Sued For Hosting Pirate IPTV Services

UK-based CDN company DataCamp is being targeted in a $32.5 million copyright infringement lawsuit filed in the US by DISH Network. According to the broadcaster, DataCamp's CDN service is used by a large number of pirate IPTV providers that the company failed to disconnect under a reasonable repeat infringer policy.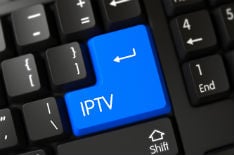 Late September 2021, a group of independent movie companies filed a lawsuit against DataCamp, alleging that the CDN company provided services to several VPN providers.
According to that complaint, DataCamp failed to terminate the accounts of these providers after being sent several warnings. As a result, the company was accused of contributory and vicarious copyright infringement alongside calls for an injunction.
A new lawsuit filed against DataCamp in the United States makes similar copyright infringement allegations.

The rest of this article can be read on TorrentFreak.com

Source link