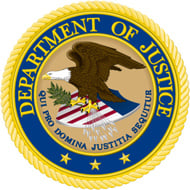 In August 2019, eight men were indicted by a grand jury for conspiring to violate criminal copyright law by running two of the largest pirate streaming services in the United States.
One of those men, Darryl Julius Polo (aka djppimp), pleaded guilty to charges of copyright infringement and money laundering back in December 2019. The big question that remains is how long the Las Vegas resident will spend behind bars.
Background – Involvement in Jetflicks and iStreamitAll
According to the US Government, Polo helped build and run Jetflicks and iStreamitAll, a pair of subscription-based pirate services headquartered in Las Vegas. Polo was the direct owner of iStreamitAll (ISIA), which reportedly made available more than 118,479 television works and 10,980 movies – at the time more content offered by Netflix, Hulu or Amazon Prime.
Before his time at ISIA, Polo worked as a programmer at Jetflicks, another Las Vegas-based subscription service that offered around 183,285 TV episodes to customers.
Using automated scripts that ran around the clock, Polo is said to have obtained content from other unlicensed platforms including The Pirate Bay, RARBG, TorrentDay, NZBplanet, NZBgeek, and NZB Finder. That content was then made available to subscribers for streaming and downloading and the Government claims that the damage caused was significant.
"[T]he government now believes that the total estimated infringement amount for ISIA is over $40 million and the infringement amount for the two periods that the defendant worked at Jetflicks is an estimated $8 million, for a total of $48 million," its sentencing recommendation reads.
In addition to ISIA, Polo is said to have operated several other piracy services including SmackDownOnYou, BoxBusters.TV, Jailbreakingtheipad, and MixtapeUG. Overall, this generated significant revenue, with Polo himself admitting that between December 2016 and August 2019, he processed more than $1.1m through just one of many payment processors, most of it in relation to ISIA.
US Government Calls For A Harsh Sentence
According to the US, Polo is an individual who is "deeply embedded" in the piracy scene having previously been sued by DISH Network, Echostar and Nagrastar for multiple violations of the DMCA and Communications Act. In that matter the court awarded the plaintiffs a $250,000 judgment but instead of stopping his offending, Polo moved onto other piracy endeavors.
Furthermore, the US notes that instead of immediately shutting ISIA down after the FBI raided him in November 2017, he continued operating the service. Indeed, Polo reportedly carried on even after being indicted in August 2019 and only stopped when two domains were seized in September that year.
Given this background, including that Polo engaged in money laundering in addition to copyright offenses, the US Government demands a particularly lengthy sentence of 57 months in prison to send a message to others who might consider Internet piracy an easy way to make money. Of course, Polo sees things differently.
Polo: Lessons Learned, No Intention To Reoffend
In calling for a lower sentence, Polo's counsel submits that his client is a "fundamentally good and generous character" while also highlighting a less than favorable upbringing coupled with financial instability within his early family. Counsel also draws attention to the fact that Polo has outstanding warrants stemming from an assault which he eventually intends to address.
Significant parts of Polo's sentencing recommendation are redacted but the programmer does concede that he knew that running a pirate streaming service is illegal. However, he counters that he rationalized that by telling himself he wasn't hurting anyone and has since changed his mind.
"I have learned about the impact my crime has on the whole industry and I understand why the prosecution takes it seriously. To say this has been a wake-up call is an understatement," he says.
Polo's call for a more lenient sentence is backed up by letters of support from family and friends, many of whom advise the court that Polo regrets his crimes and has no intention of repeating them. What weight the court will give these letters remains to be seen but as far as Polo is concerned he does deserve to be punished, just not at the scale the Government is proposing.
Sentencing Disparity Should Be Avoided
In addition to various points of law, Polo's counsel says that sentencing disparities should be avoided. Attention is drawn to two cases prosecuted in the same division involving NinjaVideo and Megaupload, noting that the main defendant in the former was sentenced to 22 months, well below the guideline range of 46 to 57 months.
In the Megaupload case, defendant Andrus Nomm was extradited from New Zealand and pleaded guilty to conspiracy to commit copyright infringement. Despite his involvement in Megaupload, which is said to have caused upwards of $500m in damages to copyright holders, Nomm was sentenced to 12 months and one day in prison.
Polo isn't requesting a comparable sentence but submits that in both cases, judges have imposed below-guidelines sentences in similar copyright infringement cases.
Polo Submits That a 36-Month Sentence is Appropriate
"A sentence of 36 months would be the longest sentence Mr. Polo will have served," his counsel informs the court.
"This extended period of time away from his family, friends, and community would send a clear signal that copyright infringement and money laundering are serious offenses punishable with prison. A 36-month sentence would be a more than adequate deterrent; while Mr. Polo is committed to leading a lawful life after his release."
Polo has reportedly expressed an interest in using his skills to combat copyright infringement online and believes that a three-year sentence would serve as a warning to others who may not necessarily be aware that copyright infringement can carry significant prison sentences.
The sentencing letters of the US Government and Polo can be found here and here (pdf)

Many thanks to TorrentFreak for the breaking news.

Source link