U.S. Marshals Will Sell Pirate IPTV Owner's House, 'Only' $99m Still to Pay

In June 2022, a court in the United States awarded DISH Network, Sling, and NagraStar, more than $100m in damages against pirate IPTV service, Nitro TV. While the plaintiffs are unlikely to recover the full amount, they are determined to get what they can. The U.S. Marshals Service has just announced the upcoming sale of a house worth around a million dollars, just 1% of the overall debt.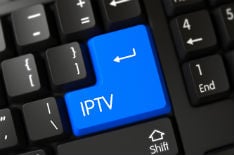 Some players in the pirate IPTV market view subscription sales as little more than a side hustle, one that brings in a few dollars here, and a few dollars there. No big deal.
That may well be the case but elsewhere in the chain, people are making serious money. Bill Omar Carrasquillo, aka Omi in a Hellcat, openly admits that he made multiple tens of millions from his service, Gears TV. The operators of Nitro TV didn't make that much, but the amount still contained one or two digits followed by six zeros.
In common with Carrasquillo, legal problems also engulfed Nitro operator Alex Galindo and several members of his family. After being sued in 2021 by US broadcaster DISH Network, Sling and NagraStar, in June 2022 a court ordered Nitro's operators to pay more than $100m in damages, a staggering amount that won't ever be recovered in full.

The rest of this article can be read on TorrentFreak.com

Source link