U.S. Govt Launches Consultation on Future Anti-Piracy Strategies

The U.S. Government's Patent and Trademark Office will host a public roundtable to discuss future anti-piracy and counterfeiting strategies. The agency notes that piracy causes billions of dollars in losses to the U.S. economy each year. No concrete proposals are mentioned but rightsholders will likely suggest pirate site blocking as an option.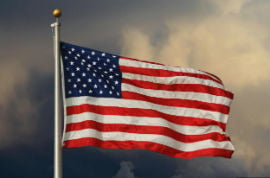 For many years, U.S. lawmakers have considered amending legislation so that today's online copyright issues can be addressed more effectively.
Many proposals have come and gone, without resulting in any significant updates. Calls to change current legislation persist, however.
Before any new laws or policies are introduced, the Government typically seeks input from stakeholders. That's also the case when planning future anti-piracy and anti-counterfeiting strategies.

The rest of this article can be read on TorrentFreak.com

Source link