Two Pirate IPTV Sellers Sentenced Following Sky Investigation

Two men who sold piracy-configured set-top boxes and provided access to pirate IPTV services have been sentenced at Belfast Crown Court. Following an investigation by police and subscription broadcaster Sky, the pair faced charges under several pieces of legislation including the Copyright Designs and Patents Act 1988, the Communications Act 2003, and the Proceeds of Crime Act 2002.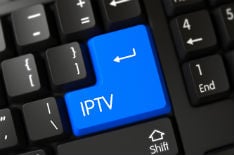 Despite widespread publicity and overt campaigns warning of the criminal consequences, there's still no shortage of people prepared to openly sell piracy-configured set-top boxes and pirate IPTV subscriptions.
In broad terms, awareness has improved over the last couple of years but, for those who got involved many years ago, historic perceptions may have been somewhat different. In the case of two men from Northern Ireland, an investigation by Sky and the police shouldn't have come as a surprise but the fact that it took five years to reach its ultimate conclusion probably wasn't anticipated.
This week the Police Service of Northern Ireland (PSNI) revealed that detectives and broadcaster Sky carried out an investigation into the sale of devices "used for provision of pirated TV channels" and the "supply of streaming services (IPTV)."

The rest of this article can be read on TorrentFreak.com

Source link