Back in February, TV distributor International Media Distribution launched legal action in Australia's Federal Court targeting IPTV provider Reelplay. The company and two partners wanted local ISPs to block the platform due to alleged copyright infringement. However, for reasons unknown, the applicants have now terminated their case.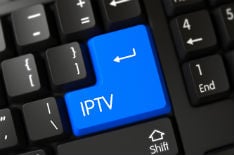 Changes to the law now make it relatively straightforward to have blatant 'pirate' sites blocked by ISPs in Australia.
Entertainment industry groups have targeted dozens of sites using the streamlined system, including many of the top torrent and streaming platforms. For reasons that remain unclear, however, one application for a blocking order now appears to have hit the stops.
Back in February, an application for injunction filed in Federal Court saw TV distributor International Media Distribution (IMD) targeting Reelplay, an IPTV provider that specializes in Italian, Greek, and Arabic programming.
Luxembourg-registered IMD describes itself as the single largest provider of ethnic channels to US-based multi-billion dollar TV distributor, Dish Network, and the "leading aggregator and marketer of niche television services to various ethnic communities around the globe."
In the application for an injunction (pdf), IMD was joined by two other companies – Netherlands-based distributor Overlook Management BV and Lebanon-based pan-Arab TV station Al Jadeed. Together they complained that Reelplay offered 15 TV channels for which they are the exclusive licensee.
Given that Reelplay indicates on its site that it is "not responsible for the content and do not guarantee nor claim any rights to the content", this seemed like a fairly straightforward case for the applicants, at least on the surface. However, something appears to have gone wrong.
ComputerWorld reports that during a case management hearing in March, the Judge indicated he would be looking closely at a couple of points of interest.
"Justice Burley told the applicants that he would pay 'particularly close attention' to proof of service in the matter and said that [the applicants] needed to ensure they fulfilled the requirements of Section 115a of the Copyright Act," writes Rohan Pearce.
Since then the Judge issued several orders which required, among other things, for Overlook Management to be joined as an applicant, and the applicants to serve affidavit and schedules of evidence.
On June 28, 2019, the Judge noted that the matter had been listed for hearing on August 16, 2019. However, a subsequent order, dated August 8, stated that the applicants had been granted leave to file a notice of discontinuance. Yesterday, the court indicated that a final order had been handed down, terminating the case.
No details to explain the move are on record at the court, so it remains open to question whether some kind of agreement has been reached with Reelplay or if the case hit some kind of technical or legal block. Reelplay doesn't list the channels it offers to the public on its site but discontinuing the disputed channels would at least have the potential to undermine the action.
Either way, the Reelplay site appears to be fully functional and capable of taking orders for the Arabic package in question. It features an Android-based box loaded with 450+ channels plus a 24-month subscription, priced at AUS$230. Only time will tell if the companies in question will return for a second bite at the cherry.

Many thanks to TorrentFreak for the breaking news.

Source link