TV Boss Threatens Mastercard & Visa Over Support For Pirate Sites

When his new legal streaming service launched in 2021, producer and cinema investor Moshe Edery asked consumers to "leave the pirates and come to the Zionists." When millions didn't, Edery hatched plans to take down a number of pirate sites, including the most popular in Israel. In a warning to Mastercard, Visa and American Express, Edery says he will come for them too, if they don't withdraw their support for piracy.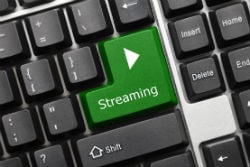 While all kinds of measures are promoted as the best way to deal with pirate streaming sites and unlicensed IPTV services, one of the best long-term strategies is to offer legal content on a convenient platform at a fair price.
Like all fights against piracy, failing in any area can lead to issues. Persistent price increases, platform exclusives, and the need to subscribe to multiple platforms to get an acceptable content library can put customers off, meaning that pirate sites again find the oxygen they need to survive.
Last August, producer and film investor Moshe Edery co-founded Screen iL, an international TV streaming platform aimed at Israelis living abroad.

The rest of this article can be read on TorrentFreak.com

Source link