Telecoms Group Wants to DDoS IPTV Pirates Off The Internet

In most regions of the world, the problem of IPTV piracy isn't going away, despite attempts to take illegal services down using enforcement agencies and ISP blocking. In Hungary a new anti-piracy option has been placed on the table – cyberattacks against IPTV pirates. What could possibly go wrong?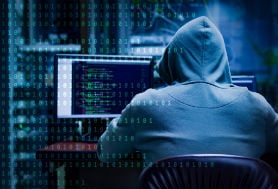 Like most online services, pirate IPTV platforms use regular domains, IP addresses, websites, servers, and cloud services. But unlike most regular online platforms, they already know that rightsholders are watching their every move.
This means that they are mostly prepared for domain seizures and similar interference, IP address and DNS blocking, attempts to cut off payment processing, plus any other measures from the smorgasbord currently available.
No doubt that this is a major irritant for rightsholders attempting to shut them down. But what if there was another way, one that didn't rely on the success of any of the above but is considered a crime?

The rest of this article can be read on TorrentFreak.com

Source link