Sued IPTV Operator is Curious About MPA's "Involvement" With TorrentFreak

Last year, several Hollywood studios plus Netflix, Amazon, and Apple sued the alleged operator of IPTV services AllAccessTV and Quality Restreams. According to a joint report filed with the court, it appears the parties are still open to settlement but something else piqued our interest. As part of discovery, the defendant wants details of the MPA's "relationship and involvement" with TorrentFreak.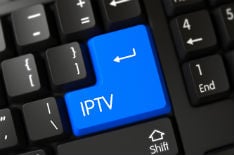 In December 2021, movie and TV giants Universal, Disney, Paramount, Warner and Columbia, plus Netflix, Amazon, Apple and several other studios filed a lawsuit against Texas resident Dwayne Anthony Johnson.
According to the plaintiffs, Johnson is behind IPTV services AllAccessTV (AATV) and Quality Restreams. The complaint states that AATV offered subscription access to infringing movies and TV shows via its IPTV and VOD services, delivering content such as The Godfather, Harry Potter, Jurassic Park, and The Office, without appropriate licensing.
Quality Restreams allegedly provided infringing content to other IPTV providers, including AATV, via live IPTV channels and a VOD service.

The rest of this article can be read on TorrentFreak.com

Source link