Home > Lawsuits > IPTV and Streaming >

An individual who previously paid a 40,000 euro settlement to BREIN after selling 'pirate' IPTV subscriptions has failed to stop his activities. A court has now handed down an order requiring him to cease-and-desist or pay a 10,000 euro per day penalty. He must also hand over information relating to the business's operations.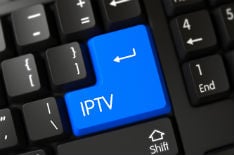 BREIN is the leading Dutch anti-piracy outfit, tackling piracy of movies, TV shows, and a range of other infringing content.
In recent years and in common with its overseas counterparts, BREIN has been working to slow down the spread of pirate IPTV. In 2019, it reportedly curtailed the activities of around two dozen sellers but even after intense legal pressure, which in some cases involved cash settlements, at least one decided to continue their work.
The individual targeted by BREIN initially sold piracy-configured set-top boxes but later moved on to selling pirate IPTV subscriptions offering access to live TV, movies and TV shows. Following legal action by BREIN in 2019, a court ordered the defendant to cease-and-desist. Among other things, he paid BREIN a 40,000 euro (US$45,346) settlement.
Allegations of Repeat Infringement Contrary to Settlement
Subsequent inquiries carried out by BREIN last year suggested that the individual was already circumventing the requirement not to sell IPTV, by offering packages through two websites in the name of a third-party. After the third-party's identity was discovered, the websites were taken down. However, two more websites appeared, this time in the name of an individual in Marbella, Spain. BREIN believed that the original defendant was behind the websites.
Returning to court, BREIN again demanded that the individual stop providing links or other means enabling people to access infringing content.
The individual fought back on a handful of points, including that BREIN had only presented a generic case of alleged offending, but none were entertained by the court in Utrecht. He also did not deny that the second pair of websites sold access to pirate IPTV packages. The big question, however, was whether he was the person operating them from behind the scenes.
Evidence Showing Continued Sale of IPTV Packages
BREIN provided evidence suggesting that he was, revealing that payments were carried out via a PayPal account using an email address admittedly registered by the defendant. Also, a YouTube account ostensibly operated by the defendant's girlfriend carried an identical video to one published on one of the IPTV sales websites. The videos both contained a reference to a ProtonMail email address used to sell packages.
BREIN was further able to cross-reference details on Facebook pages which linked the defendant to the websites and a domain pointing to the same IP address as one of the websites. Also, the mobile number allegedly in use by the 'person' in Spain had a Dutch country code, leading the court to conclude that this individual probably didn't exist.
The defendant denied owning the websites and denied being involved in the Facebook pages. That being said, he did admit to opening a PayPal account using his girlfriend's email address for use by the individual allegedly in Spain. He denied being involved in the payments to the account, however.
Defendant is Offending Again, Court Rules
Despite these claims, the court came to the conclusion that it was "sufficiently plausible" that the defendant was behind the two websites and had been directly involved in the sale of pirate IPTV subscriptions which breached the rights of companies represented by BREIN.
As a result, the court handed down a judgment requiring the defendant to immediately stop offering "hyperlinks providing access to the illegal offer of protected works" or face a penalty of 10,000 euros per day up to a maximum of 500,000 euros.
While BREIN's claims in respect of the initial two websites were rejected due to a lack of urgency (both had closed down a while back), those pertaining to the more recent pair were upheld by the court. The defendant must now hand over information detailing all parties involved in the supply of the IPTV packages plus their purchase price and generated profit.
Failure to provide the information within 14 days will incur penalties of 1,000 euros per day, to a maximum of 100,000 euros. The defendant must also pay BREIN's legal costs of just under 7,400 euros.
The court's decision can be downloaded here (pdf)

Many thanks to TorrentFreak for the breaking news.

Source link