Home > Anti-Piracy > DMCA >

Spotify has filed a wave of DMCA takedown notices with Google in an effort to remove links to software claiming to offer a premium experience without paying. In many of its complaints Spotify warns that the company believes that the tools are intended to be used as "instruments of fraud".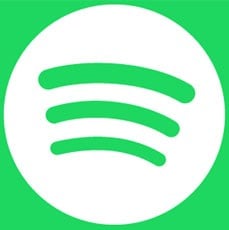 Spotify is currently the most popular music streaming platform in the world with 286 million users. An impressive 130 million subscribe to the company's premium service with the remainder using the ad-supported tier.
Somewhere in those figures are a small minority who enjoy the features of Spotify Premium but yet manage to do so without paying the subscription fees charged by the company. This is achieved by deploying various hacks and workarounds that remove the restrictions imposed on users of the ad-supported service.
In many cases this means users obtaining a hacked variant of the Spotify software, often on the Android platform. These applications don't subject users to adverts and in some cases claim to enable other features such as unlimited track skipping and a departure from enforced shuffling.
Needless to say, Spotify views these applications as a threat to its business model. The company has previously taken action against specific tools in an effort to make them harder to find but more recently the Swedish streaming service appears to have stepped up its efforts.
Beginning back in March but increasing as the weeks have passed, Spotify AB has been sending DMCA notices to Google targeting domains that appear to be offering the types of tools highlighted above. Torrentfreak learned of the complaints from a third-party and we were able to track many of them down using the Lumen Database repository.
The majority targeted at Google's search indexes contain similar wording, with claims that the domains in question are infringing on Spotify's intellectual property rights. However, the company goes further still with allegations that the tools are designed for fraudulent purposes.
"This site uses Spotify intellectual property in its content without authorization and this falsely suggests Spotify sponsorship or endorsement of the website and violates Spotify exclusive rights," many read.
"We reasonably believe that it is the intention of its owners to use it as an instrument of fraud."
At the time of writing Spotify has targeted at least 20 domains with requests like this one to remove more than 60 URLs. Many seem to be so-called APK download sites or similar platforms giving hints and tips about how to obtain Spotify and indeed other services for free, with accompanying links.
However, when testing the domains in the numerous takedown notices our interest was piqued by at least one that triggered a Malwarebytes 'fraud' alert. Spotify took a particular interest in this domain by targeting 14 of its URLs, which raises the question of what type of fraud is taking place on the site.
Spotify appears to use the term in connection with using its intellectual property and accessing its platform in an unauthorized manner but it wouldn't be a huge stretch to think that something even more nefarious might be at play with some modified APK files available online today.
In the vast majority of cases, Google has complied by delisting the requested URLs. At the time of writing there are a handful of more recent Spotify complaints marked as pending a decision (1,2,3)but it would be no surprise if they were removed during the days to come.

Many thanks to TorrentFreak for the breaking news.

Source link