SPARKS Piracy Bust: Extradited Brit Pleads Guilty to Criminal Copyright Infringement

One of the key defendants in the criminal prosecution of the Scene piracy group SPARKS has pleaded guilty to conspiracy to commit copyright infringement. The US Government signed a plea deal with British national George Bridi, who explained that there was no financial incentive, but that it was all about winning the race from other groups.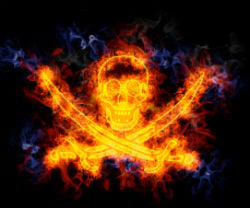 For several decades, The Scene has been the main source of all pirated content made available on the Internet.
Technically, release groups operate in a closed ecosystem, but the reality is different. The vast majority of the files published on private Scene servers eventually find their way to public pirate sites.
The secretive nature of the Scene has been a major challenge for law enforcement but last summer the US Department of Justice had a major breakthrough. Following a thorough investigation, three men connected to the illustrious SPARKS group were indicted.

The rest of this article can be read on TorrentFreak.com

Source link