Spanish Police & LaLiga Carry Out Nationwide Pirate IPTV Crackdown

In response to a complaint filed by the leading Spanish football league LaLiga, the country's National Police has carried out a large-scale operation against a supplier and end-users of pirated live sports broadcasts. Coordinated inspections targeted 166 commercial premises in 13 regions, leading to the dismantling of a piracy distribution network and the identification of its operators.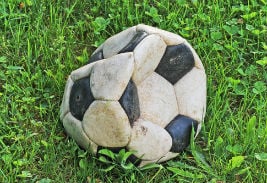 In 2018, top-tier Spanish football league LaLiga caused widespread uproar with a clever yet intrusive anti-piracy tool.
In common with its counterparts overseas, LaLiga's premium content is widely pirated in both homes and commercial premises such as bars and restaurants. Since LaLiga couldn't hope to visit them all, the football league added a new feature to its official app.
Users' phones effectively became spying devices that could listen to their surroundings and, when LaLiga matches were identified, report the GPS locations of the premises back to LaLiga.

The rest of this article can be read on TorrentFreak.com

Source link