Spanish ISPs Blocked 869 Domains & Subdomains in 2021 To Prevent Piracy

Following the signing voluntary code of conduct between rightsholders and internet service providers in Spain, the government is now reporting on the first year's results. Overall, the vast majority of providers took action to render 869 domains and subdomains inaccessible to subscribers, with the aim of preventing illegal access to millions of movies, TV shows, videogames and ebooks.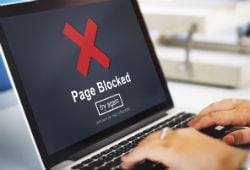 After well over a decade of rightsholders using the legal system to compel ISPs to block sites on copyright infringement grounds, thousands of domains are blocked by national service providers.
According to rightsholders, this type of action is necessary to prevent unauthorized access to pirated movies, TV shows and music, thus boosting legitimate consumption. The downside is that the associated court processes are complex, expensive, and not particularly timely.
The answer in some regions has been the introduction of voluntary agreements between rightsholders and ISPs to block allegedly infringing sites without the need for a court process.

The rest of this article can be read on TorrentFreak.com

Source link