Six Month Sentence For Operator of Copyright-Infringing Lyric & Radio Portals

A man who earned 300,000 euros from two 'pirate' lyrics sites and an unlicensed radio station portal has been handed a suspended six-month prison sentence by a court in Finland. The 37-year-old must also pay 250,000 euros in compensation to plaintiffs including Warner Music and Universal Music Publishing for copyright infringement offenses.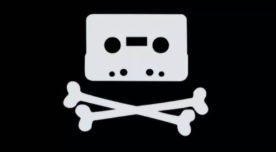 Most copyright infringement lawsuits filed by the recording industry are aimed at sites, services and individuals involved in the unlicensed online distribution of music.
A case that has just wrapped in Finland touches on an interesting aspect of EU copyright law in respect of simply linking to official broadcasting streams and also a key component of millions of songs – lyrics.
Between 2013 and 2020, a man from Finland operated three websites – lyrics.fi, lyricsfi.com and nettiradio.fi. The first two sites were focused on lyrics for popular songs and had their databases populated by the site operator and the platforms' users who submitted lyrics for editing and subsequent publishing. During the operating period the 37-year-old man (who isn't named by the court) did not seek permission from copyright holders to reproduce and distribute lyrics.

The rest of this article can be read on TorrentFreak.com

Source link