Sites With >100 Links to Pirated Content Will Be Banned From Search Engines

After being signed by some of Russia's most powerful tech and entertainment companies in 2018, the memorandum designed to remove infringing content from the internet is being revamped. The most aggressive change is that rather than taking a proactive stance on removals, domains carrying more than 100 links to movies and TV shows will be excluded from search results.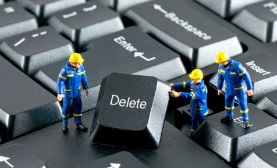 Despite receving criticism from international rightsholders, Russia's efforts to prevent pirated content being accessed locally match and at times even exceed standards applied elsewhere.
The country blocks pirate sites, sometimes permanently, and has a rightsholder-driven mechanism to automatically remove links to allegedly-infringing content from search engines. The latter is part of a voluntary anti-piracy memorandum signed by some of the country's largest content and tech companies back in 2018.
The scheme has undergone adjustments and several extensions over the past three years and is now set for yet another revamp, one that is set to introduce even more measures aimed at reducing access to infringing content online.

The rest of this article can be read on TorrentFreak.com

Source link