Should Any Device Which Can Be Used to Infringe IP Be Made Illegal?

The Executive Vice-President of the Audiovisual Anti-Piracy Alliance recently stated that a basic level, it would like to see the production, marketing, and distribution of any device which can be used to infringe intellectual property rights, made illegal. While that comment should be viewed in context, when taken literally that could mean the end of all piracy. Of course, nothing in this game is so straightforward.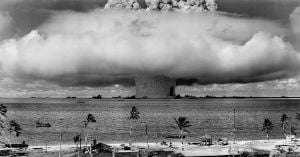 As pirate set-top boxes, illegal IPTV services and infringement of live TV broadcasts remain key concerns for the audiovisual sector, the pressure is on to find more effective anti-piracy solutions.
Speaking with IBC last week, Sheila Cassells, Executive VP at the Audiovisual Anti-Piracy Alliance, warned that entertainment companies need to be very concerned about "any technological development" which can be used to access pirated content.
From the VCR to the iPhone, from Google Glass to today's AI, being "very concerned" about new technology is the default position for major rightsholders and, in their position, many might feel the same. However, the focus of the conversation was on certain devices, referred to in the interview as "ISDs, Firesticks and Android apps" and their various abilities to facilitate piracy. What's AAPA's position there?

The rest of this article can be read on TorrentFreak.com

Source link