Seven Pirate IPTV Operators Sentenced to Almost Nine Years in Prison For Fraud

Seven people behind a pirate IPTV and card-sharing operation have been sentenced to prison for fraud offenses. Two leaders of the network received 44-month prison sentences and the other five were ordered to serve between 9 to 18 months. After the defendants gave up around one million euros of the amount they generated from the fraud, a court suspended their custodial sentences.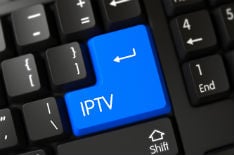 In many countries around Europe, pirate IPTV services, suppliers and resellers have become primary targets for entertainment industry groups.
These cut-price subscription streaming platforms are both widely available and popular with consumers but rightsholders view them as criminal enterprises with no legitimate place in the market. That belief is shared by law enforcement agencies across the continent, with Spain just one of the battlegrounds.
In May 2019, audiovisual rights management group EGEDA filed a criminal complaint against Comprarccam, a supplier of pirate IPTV and card-sharing subscriptions.

The rest of this article can be read on TorrentFreak.com

Source link