Home > Lawsuits > Apps and Sites >

Pirated eBooks and similar content will remain in search results after Russia's Federal Antimonopoly Service declined to take action following a complaint from an anti-piracy group. According to FAS, Yandex and Mail.ru did not abuse their dominant positions by denying access to takedown tools because unfair competition can only take place when the parties operate in the same market.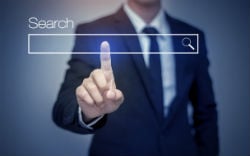 Sending DMCA takedown notices for infringing content is something that happens millions of times every week in the West and while copyright holders feel the process is labored, huge quantities of content are quickly removed from search results.
In Russia the process has been streamlined following the signing of an anti-piracy memorandum and the introduction of a centralized takedown system. The signatories, which include the country's largest tech and media companies, agreed to the creation of a database of infringing content, with the tech companies querying it and taking content down automatically.
While this system appears to be working as planned, publishers are currently excluded from the scheme, something which prompted them to file an unusual complaint in 2020.
Publishers File Complaints With Federal Antimonopoly Service
Under the umbrella of the Association for the Protection of Copyright in the Internet (AZAPI), last year major publishers Eksmo and AST (which together control 30% of the market), Alpina Publisher, Hachette subsidiary Azbuka Atticus, Mann, plus Ivanov and Ferber, filed complaints with the Federal Antimonopoly Service, claiming anti-competitive behavior by Yandex and Mail.ru.
Signed by AZAPI chief Maxim Ryabyko, the complaints alleged that Yandex, Russia's leading search engine, was "abusing its dominant position" by not removing pirating eBooks from search results. This encouraged "unfair competition" from pirated content to flourish in its indexes.
The publishers said that while they have a site-blocking initiative underway with the assistance of the Moscow Court, pirate sites keep deploying mirrors to counter blocking. These quickly appear in Yandex's indexes, undermining their work.
Mail.ru was accused of similar failings. As the owner of social media giants vKontakte, Odnoklassniki (Classmates) and Moi Mir, the company implements anti-piracy fingerprinting technology on vKontakte but AZAPI wants that to be expanded to other services and Mail.ru is currently not complying. According to AZAPI, this creates discriminatory conditions for copyright holders.
Federal Antimonopoly Service Rejects AZAPI's Complaints
The recently published decision by FAS, as reviewed by Kommersant, states that while the publishers are not allowed to participate in the anti-piracy memorandum (and therefore have access to the expedited takedown program) that does not amount to discrimination on the part of Yandex.
The publishers are still able to file takedown notices with Yandex against pirated content via the company's regular complaints system, FAS notes, which means that the companies aren't left without an option to tackle infringing content.
More fundamentally, the Federal Antimonopoly Service found that since Yandex and Mail.ru operate in completely different markets to the publishers, there are no reasons to initiate proceedings against either for acting in an anti-competitive manner.
Yandex and Mail.ru Welcome The Decision
As expected, both companies welcome the decision by FAS not to open cases against them, arguing that the conclusion drawn by the anti-monopoly service makes perfect sense.
"We support the FAS decision and are confident that AZAPI's accusations of unfair competition are groundless. Yandex is not a participant in the book market and does not distribute electronic or audio books," Yandex's press office said in a statement.
The search giant added that while it takes down copyrighted content as part of the memorandum, all other copyright holders can make use of its regular takedown system.
Mail.ru noted that the monopoly service is not the correct platform for this type of dispute.
"In our opinion, the FAS decision is obvious: we said earlier that AZAPI's requirements are not subject to antimonopoly regulation. We always strictly comply with copyright protection legislation," Mail.ru's statement reads.
Publishers Demand Inclusion
Predictably, AZAPI is not happy with the FAS decision and has already indicated it will file an appeal. However, the problem from an enforcement perspective appears to lie with the exclusion of the publishers from participation in the memorandum, the terms of which are being written into law. On that front, progress is on the horizon.
During a meeting last December, Maksut Shadayev of the Ministry of Digital Development received a request for publishers to be included in the memorandum and the draft legislation based on it, when it is eventually passed into law.
In January 2021, telecoms watchdog Roscomnadzor confirmed that when the bill is eventually passed, it will enable copyright holders who were previously excluded – including publishers – to take part.
"With the adoption of the bill, the mechanisms of combating pirated content worked out during the Memorandum's validity will be extended to companies that have not signed this document," the watchdog said.

Many thanks to TorrentFreak for the breaking news.

Source link