Search Engines Will Deindex All Domains That Have 100+ Links to Pirated Content

Major rightsholders and internet companies in Russia have signed a new memorandum of cooperation designed to make pirated movies, TV shows and other content harder to find. In addition to automatically removing reported infringing links within hours, search engines have agreed to completely deindex all domains that carry 100 or more links to infringing content.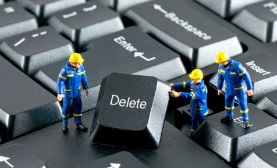 Tackling sites that mass distribute links to infringing content is a time-consuming activity for rightsholders. Many feel there should be greater cooperation from the tech sector to lighten the load and in Russia, that certainly appears to be happening.
Signed in 2018, a memorandum of cooperation signed by major rightsholders and internet companies including Yandex changed the way infringing content is handled.
Following the creation of a centralized database of pirated content, the Internet companies agreed to query it every few minutes in order to remove corresponding content from their platforms within six hours. Over a period of three years, more than 40 million infringing links have now been removed from search results.

The rest of this article can be read on TorrentFreak.com

Source link