Home > Lawsuits > Apps and Sites >

A court has ordered leading Russian search engine Yandex to pay damages to sports rightsholder TeleSport for copyright infringement. According to TeleSport, Yandex embedded clips from Italian soccer matches in its own pages and monetized them with advertising, rather than sending visitors to the source sites where the content was licensed for distribution.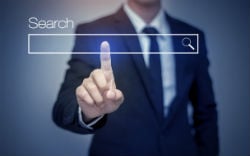 Once seen as pure indexers of content, the role of search engines has expanded in recent years. In some circumstances, content is now presented in a manner that can reduce the need to visit external sites, much to the irritation of rightsholders.
As the leading Russian search engine, Yandex has been criticized for utilizing other people's content, something which led to the company being sued by sports rightsholder TeleSport Group.
TeleSport Argued That Yandex Infringed Its Rights
TeleSport owns the exclusive rights to distribute several types of sports content in Russia, including a deal that allows it to broadcast highlights from top-tier Italian football matches. These video clips are posted to platforms including vKontakte (Russia's answer to Facebook) and Odnoklassniki, a social network for classmates and old friends.
The problem for TeleSport is that when its videos appeared within Yandex's video search site (which has the appearance of YouTube), clicking on links didn't automatically send the visitor to the source platform. Instead, Yandex embedded the video and placed its own advertising around the content, something that TeleSport believes is an infringement of its rights.
TeleSport Wins Round One of Copyright Infringement Battle
In its fight against Yandex, TeleSport has filed several claims at the Moscow City Court and one of those has now come to fruition. The Court found that Yandex did indeed infringe TeleSports rights due to embedding and ordered the search engine to pay 3.68 million rubles (US$50,000) in damages.
Importantly, this represents just one of TeleSports' claims, with another for 2.95 billion rubles (US$40 million) still pending. This is a good start for TeleSports and sets the groundwork for things to come, the company says.
"This is a very important precedent for the industry and a significant amount of fines per violation. Our material requirements were fully met and this confirms the correctness of our position," commented TeleSport chief Petr Makarenko.
"It is important to understand that if we close our eyes to the implementation of such 'gray' schemes of content monetization by search engines, then in the future Russian viewers will be cut off from world sports – it will become economically unprofitable for copyright holders to acquire and sell rights to broadcast sports events."
Copyright Law Requires Search Engines to Act Responsibly
According to Igor Savochkin, head of legal affairs at TeleSport, Russia's copyright laws require search engines to send users directly to the site that carries the information requested, in this case sporting clips licensed for use on those platforms.
"In this case, the search engine acted as an advertising agent, placing ads for content to which Yandex did not have rights. The illegality of the actions was also confirmed by an independent expert proposed by the defendant himself. The decision of the court undoubtedly sets an important precedent for the industry," Savochkin said.
Yandex Allegedly Continues to Infringe, Will Appeal
According to TeleSport and despite the lawsuits already filed, Yandex continues to infringe the company's rights. TeleSport says that it intends to file claims in the future for each and every violation, in addition to coming out victorious in the large pending case which deals with 590 allegedly violations.
Yandex, of course, sees things rather differently. It believes it did nothing wrong and has already indicated that the company will file an appeal.
"We consider the claims of the plaintiff illegal and unreasonable," a statement from Yandex reads.
"TeleSport independently posted its videos on the Internet, including in its official groups on social networks. At the same time, TeleSport had the opportunity to close its content from indexing. TeleSport did this, but after filing a claim."
In comments to TASS, Yandex insisted that search engines should not be held liable for content posted on third-party websites, "..especially in cases where an unscrupulous copyright holder is trying to make money on content twice."

Many thanks to TorrentFreak for the breaking news.

Source link