Russia's Forced Licensing Plan For 'Enemy' Content "Legalizes Piracy"

After entertainment companies announced suspensions of new business in Russia, the government faced key questions: What happens when the supply of new movies and music runs dry and existing licensing agreements for older content expire? It appears that the Kremlin has a plan for 'enemy' content but according to legal video platforms in Russia, it will effectively legalize piracy.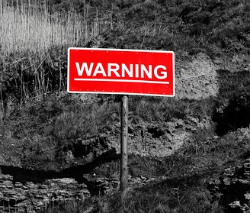 Since February 24, 2022, Russia's troops have poured death and destruction on Ukraine. There are no obvious signs to suggest that the conflict will end anytime soon.
Part of the early response from Ukraine's allies was to impose sanctions on Russia, to weaken the country's ability and will to wage war. Companies in many sectors suspended or terminated business in Russia, including prominent entertainment industry players.
As a result, new US-owned movies dried up, leaving the entire Russian cinema industry in crisis. Some venues began screening pirated movies downloaded from torrent sites but the move was criticized by local cinema groups who were saddened by a return to the unlicensed entertainment "dark days" of 30 years ago.

The rest of this article can be read on TorrentFreak.com

Source link