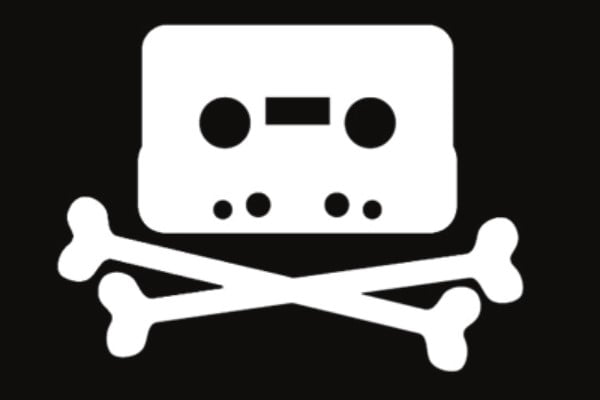 Responding to a request from the Office of the US Trade Representative (USTR), the RIAA and MPA have submitted their annual recommendations for the "notorious markets" list.
The submissions identify online and offline piracy hubs to help guide the U.S. Government's position towards foreign countries when it comes to copyright enforcement.
Traditionally, copyright holders have reported typical pirate sites to the USTR. The position is no different this year, as The Pirate Bay, YTS, Rarbg, 1337x, Popcorn Time, Leakthis, Rapidgator, and Anonfiles are prominently listed.
The music industry also lists various YouTube download sites while the movie group highlights illegal IPTV services. However, this year's recommendations go much further than just websites, with the RIAA and MPA singling out various third-party intermediaries as well, including domain name registries.
RIAA and MPA Target Domain Name Services
In its latest submission, the MPA points out that these domain name companies are in a pivotal position, since they can help to shut off pirate sites that are clearly problematic.
"The registry, directly or via its contractual relationship with registrars, has the ability to withdraw or disable domain names used by websites engaged in massive copyright infringement," the MPA writes.
While some registrars and registries do indeed take sites offline following copyright holder complaints, not all do. The MPA, for example, highlights the .IS, .RU, .TO and .TV registries as candidates for the notorious market list.
These registries provide services to pirate sites including torrentz2.is, rlsbb.ru, fmovies.to and lostfilm.tv and are reportedly taking no action in response to copyright holder reports and/or law enforcement requests.
What isn't mentioned is that these companies abide by local laws. The .IS registry, for example, does respond to Icelandic court orders and the .TO registry complies with US court orders. They don't work with rightsholders voluntarily though.
"Pirate Bay Founder's Njalla"
The MPA and RIAA have also put the domain privacy service Njalla on their respective recommendation lists. The service, which was launched by Pirate Bay co-founder Peter Sunde a few years ago, acts as a privacy shield between the registrar and the domain owner.
Both copyright groups note that Njalla provides its service to many pirate sites and they also highlight Sunde's involvement.
"Many copyright infringing services are using this service to prevent right holders from identifying the operators of pirate sites. In fact, the service openly advertises on its website that some of its operators 'have also been involved in projects like The Pirate Bay and Piratbyrån'," the RIAA writes.
1337
The RIAA is also suspicious of Njalla's corporate name, 1337 LLC, which is almost identical to the pirate site 1337x.to.
"The service is run by 1337 LLC based in Nevis in the Caribbean and was established by Peter Sunde (one of the co-founders of The Pirate Bay). Furthermore, 1337 LLC shares its name with 1337x.to which is a notorious torrent index website also listed in this submission."
That last comment suggests that the group may not be aware of what "1337" stands for. That also applies to the RIAA's correction of a Njalla quote that mentions the term "internets."
Internets (sic)

By listing several domain name companies and services, the RIAA and MPA continue to highlight more third-party intermediaries as notorious markets.
Their recommendations also call out bulletproof hosting providers, communication tools including Telegram, CDN services such as Cloudflare, and advertisers that work with pirate sites.
Sunde Defends Njalla
TorrentFreak spoke to Njalla co-founder Peter Sunde who fiercely rejects the accusations. He believes that privacy is a great good and sees it as his duty to protect users.
"Neither MPA nor RIAA has bothered to contact us before this. We're guessing it's because what we do is not only extremely legit and needed, but it's also going hand in hand with what most progressive democracies have understood; it's important to protect user data," Sunde says.
The RIAA and MPA also complained about the GDPR, the EU's new privacy law, which prompted many domain registries to shield WHOIS data, Sunde says.
"GDPR is a Njalla-Light and this is probably a much bigger problem for the RIAA and MPA. But their biggest threat is themselves. They're still angry that they're not in control of the internets.
"Njalla is recommended by human rights groups and privacy experts as a must-have in order to protect your privacy online. Like antivirus software, secure email, a firewall, and a VPN," he adds.
Critique is Not New
Njalla isn't new to critique. The company has been repeatedly criticized for 'protecting' pirate sites. However, the company views itself differently. It's not impressed by legal threats and prefers to highlight its love for cats instead.
Njalla response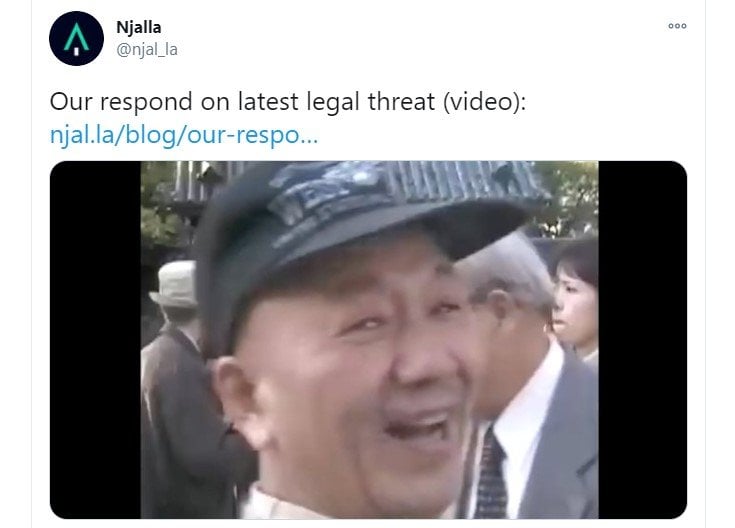 Sunde hasn't been involved in The Pirate Bay for many years and says he doesn't own a stake in Njalla either. However, he is the public face of the company. While copyright holders see this as a bad thing, Sunde frames it differently.
"While MPA and RIAA see it as a negative thing that I'm involved, it's one of the main reasons why Njalla has the trust of the people, just because I'm obviously on the side of integrity, the opposite of MPA."
That the RIAA doesn't appear to know the historical significance of the "internets" reference or the widely known term '1337' says enough about their technological expertise, according to Sunde.
"If the name 1337 has them worried, it's because they're obviously not 1337 themselves," he notes.
The most recent recommendations from the RIAA and MPA try to put even more pressure on third-party intermediaries. While many of these are certainly not typical 'pirate' outfits, the groups hope to motivate them to do more to curb copyright infringement.
—
A copy of RIAA's submission to the USTR is available here and the MPA's copy can be found here. The US Government will review these recommendations and will issue its final list of notorious markets in a few months. Below is an overview of all 'online' sites and services which are named by the RIAA and/or MPA.
—
Domain companies: Njal.la, .TO Registry, .RU Registry, .IS Registry, .TV Registry
Hosting services: Ecatel/Quasi Networks, FlokiNET, Cloudflare (and other CDNs), Amaratu/KoDDos, BlueAngel Host, Ddos-Guard.net, HydraX.net.
Payment provider: VoguePay
Advertising companies: 1XBET, GetB8.com, PopAds and PopCash, RevenueHits
Apps: Telegram, Everstream, Mobdro, PopcornTime, TVTap, Unblock Tech.
IPTV: BIPTV.best and BestBuyIPTV.store, Buy-IPTV.com, GenIPTV, GenIPTV, King365tv.com, King-IPTV.net.
Pirate sites (&cloud/social hosting): ytmp3.cc, mp3juices.cc, flvto.biz and 2conv.com, y2mate.com, savefrom.net, mp3-youtube.download, newalbumreleases.net, rnbxclusive.vip, leakth.is, intmusic.net, pluspremieres.to, ak47full.com, kingdom-leaks.com, 720pizle.org & Dizilla.com, Bs.to, Cda.pl, Cinecalidad.to, Dytt8.net, Dy2018.com, Dygod.net and Ygdy8.com, Egy.best, Fmovies.to, Gimyvod.com, "Indo 21", MrPiracy.top, thepiratebay.org, 1337x.to, rarbg.to, torrentz2.eu, Rutracker.org, Tamilrockers.ws, Yts.mx, Pelisplus.me, Phimmoi, Rezka.ag, Superflix.net, Topflix.tv, Zt-za.com, Baidu Pan, Baidu Pan, Collaps.org, Gounlimited.to, Mixdrop.co, Uploaded.net, Uptobox.com, Vivo.sx, VK.com, zippyshare.com, rapidgator.net, turbobit.net, chomikuj.pl, dbree.org, filecrypt.cc, wi.to, ddownload.com, anonfiles.com, mp3fiesta.com.

Many thanks to TorrentFreak for the breaking news.

Source link