News

A retired police officer has won his case against Strike 3 Holdings, a known copyright troll that failed to properly back up its piracy claims. A federal court in Seattle ordered the company to pay $47,777 in fees and costs. According to the order, Strike 3 had no evidence to prove that the man had pirated its films.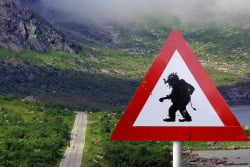 Lawsuits accusing people of downloading pirated videos through BitTorrent are a common sight in US courts. The phenomenon often dubbed as 'copyright trolling' started roughly a decade ago and remains ongoing.
The scheme can be both simple and lucrative. Rightsholders file complaints against "John Does" who are initially only known by an IP-address. They then request a subpoena to obtain the subscriber details and demand a settlement from the account holder.
This is also what happened when adult content producer 'Strike 3 Holdings' filed against a John Doe, known by the IP-address 73.225.38.130, more than two years ago.
Strike 3 is one of the most active copyright litigants in the US and has managed to obtain settlements against many accused pirates. However, this case was different. Instead of settling the case the accused account holder, a retired police officer in his 70s, chose to fight back.
The John Doe submitted a counterclaim accusing Strike 3 of abuse of process and "extortion through sham litigation." The man accused the rightsholder of going on a "fishing expedition," while knowing that it couldn't link the subscriber of the IP-address to any specific infringement.
Following this pushback Strike 3 decided to dismiss its copyright infringement claim. However, the defendant wasn't willing to let the case go. The retired police officer pushed on and requested a summary judgment to set in stone that he's not a copyright infringer and to have his costs compensated.
This week U.S. District Judge Thomas Zilly ruled on the matter, deciding in favor of the falsely accused 'pirate.' According to the evidence presented before the court, Strike 3 can't prove that the man copied any of the company's movies.
While Strike 3's evidence initially suggested that the file "hashes" referred to the actual movie file, the company later admitted that these were merely BitTorrent "info hashes" that point to torrent metadata instead.
"In other words, the referenced 'Info Hash' does not identify the actual motion picture that John Doe is accused of infringing, but merely the means by which the BitTorrent program can find the motion picture among the files of all of the computers connected to the BitTorrent network," Judge Zilly writes.
In this case, Strike 3 bears the burden of proof for the alleged copyright infringements and based on the provided evidence, that standard wasn't met. At most, the company can show that 'someone' with IP address 73.225.38.130 downloaded 'some things' that are identified by a series of hash sequences.
"A core element of copyright infringement is a 'copying' of the protected components of the work. Strike 3 has provided no evidence that John Doe copied any of Strike 3's copyrighted motion pictures," the order reads.
"Strike 3 cannot link John Doe to the activity associated with the IP address and it has now abandoned any assertion that the items allegedly transferred over the BitTorrent system were themselves copyrighted motion pictures or viewable pieces thereof," Judge Zilly adds.
This finding is further backed up by an expert who reviewed the computer of the retired police officer, including many deleted files. This examination failed to find any of the allegedly infringed movies.
As such, the court concludes that 'John Doe' hasn't downloaded any infringing material. In addition to clearing his name, the court also awarded attorney's fees and costs, which have to be paid by the rightsholder.
Strike 3 asked the court to deny this request but Judge Zilly argued that this would improperly reward the company for using its suspicious litigation script, also known as copyright trolling.
Instead, the court ordered Strike 3 to pay the requested $40,501.63 in attorney's fees and $7,275.63 in additional costs, totaling $47,777.26.
John Doe's attorney, J. Curtis Edmondson, is happy with the outcome. It saves his client a lot of money and could also help others who are in a similar position.
"Any client who is sued by Strike 3 has potential exposure that starts in the tens of thousands of dollars, Edmondson tells TorrentFreak.
"For my retired client, this means he does not risk what he has saved for his retirement. That alone would take a lot of stress off someone, retired or not."
In the broader picture, the order confirmed that Strike 3's initial evidence claims, which are used to obtain subpoenas from ISPs, are not always sufficient to find an infringing movie on a hard drive.
In this case, the court also denied a wholesale inspection of the John Doe's hard drive, limiting it to "hash values" only, which means that there's insufficient evidence to prove actual copyright infringement.
—
A copy of U.S. District Judge Thomas Zilly's judgment is available here (pdf) and the associated order can be found here (pdf).

Many thanks to TorrentFreak for the breaking news.

Source link