Record Labels Still Want to Know if Piracy Trial Jurors Read TorrentFreak

The piracy liability trial between several major record labels and Internet provider Grande is about to begin. To rule out conflicts, both sides submitted an updated series of questions for the jury selection. The music companies still want to know who reads TorrentFreak and Ars Technica but are also more specific. There are new topics of interest including VPN use and church-going habits.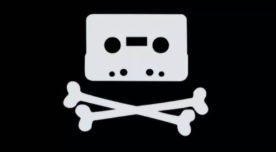 The "repeat infringer" issue remains a hot topic in US courts and several ISPs have been sued over the years.
These Internet providers stand accused of not doing enough to stop copyright infringers on their networks, even after receiving multiple 'copyright infringement' notifications.
The most prominent outcome thus far is the guilty verdict against Cox from late 2019. Following a jury trial, the company was ordered to pay a billion dollars in damages to a group of major record labels.

The rest of this article can be read on TorrentFreak.com

Source link