Record Labels Face Sanctions Over 'Destroyed' Piracy Evidence

Internet provider Bright House has asked a Florida federal court to sanction several record labels for 'destroying' evidence that it says is crucial to the ongoing piracy liability lawsuit. In addition to sanctions, the ISP also wants the option to inform the jury about the missing evidence, while testimony based on that information should be precluded from trial.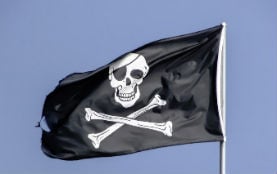 Under US copyright law, Internet providers must terminate the accounts of repeat infringers "in appropriate circumstances."
In the past such drastic action was rare, but with the backing of legal pressure, ISPs are increasingly being held to this standard.
Several major music industry companies including Artista Records, Sony Music Entertainment, Universal Music, and Warner Records, have filed lawsuits against some of the largest U.S. Internet providers. This also includes Bright House, which is owned by Charter.

The rest of this article can be read on TorrentFreak.com

Source link