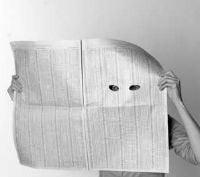 Top level football is massive business in the UK, generating money from turnstiles, merchandising and lucrative broadcasting rights.
Those who want to watch matches legally can subscribe to packages offered by Sky, BT Sport, and Amazon, which together hold the rights to air games in the UK. Of course, some people prefer to pay little or even nothing by watching pirated streams instead but there is a third option – the local pub.
Depending on venue, landlords can benefit from increased footfall and increased revenue when airing matches but for some, commercial licenses offered by broadcasters can be too expensive to be economically viable.
To counter this, some use cheaper domestic subscriptions instead while others go flat-out with a pirate set-top box. Needless to say, this doesn't sit well with companies such as Sky.
Sky Has a Team of Pub Snoopers and Needs More
To counter this threat to its business model, Sky utilizes a team of pub snoopers, or in industry parlance, 'Pub Testers'. These people are given a list of pubs to visit at certain times with the advance knowledge that the premises don't already have a proper subscription to show matches. Once there they gather evidence, quietly leave, and report back to Sky.
Late last week, a job listing appeared on the UK Government's Department for Work and Pensions "find-a-job" website seeking people to carry out this type of work.
"This work is really quick and easy and involves going into a set list of pubs during certain football games and testing what they are showing on their TV's [sic]. We offer our work in a flexible capacity, so you can choose when you want to work, making it compatible with other commitments such as other work or family," the listing begins.
"We pay per audit, so the more you work, the more you earn!" it continues.
"You can expect to be paid ~£35+ a game (2 hours max; multiple audits – note, this is not £35 per pub!), but this may be more depending on the number of audits, the urgency of the work and the distance traveled. With no need to spend anything, it's a perfect way to making quick money in a short period of time."
The job listing was placed by a company called Serve Legal, which carries out checks on businesses for a variety of reasons. These include ensuring that age-restricted items such as alcohol and cigarettes aren't sold to minors, customer service checks, mystery shopper services and, of course, sports broadcasting compliance.
The Goal is To Turn Evasive Landlords into Customers
While there is no shortage of cases where Sky has taken landlords to court following visits from 'Pub Testers', documents reviewed by TorrentFreak suggest that is not what the company wants.
During the last months of 2019, TF was made aware of a legal letter sent to a landlord that referenced Sky UK Limited and Sky Subscriber Services. It noted (correctly) that a certain game had been shown in the pub the day before without a proper subscription, evidence of which had been obtained during a clandestine visit to the premises.
In reality, the letter wasn't a surprise. Staff noticed a man walk into the bar and watched him look around for a while – particularly at the TV. They asked him if he needed any help but he made some vague excuses and left. Nevertheless, the damage had been done.
"You were doing this without a commercial viewing agreement with our client. Viewing Sky programming with a commercial viewing agreement from our client is the only legal way you could have shown this in your commercial premises," the letter warned.
The letter noted that continued showing of Sky programming to the public could result in all sorts of terrible outcomes, including criminal action under the Copyright Designs and Patents Act, criminal action under the Fraud Act, plus civil action for copyright infringement. However, our source indicated that what Sky really wanted was for the landlord to become a customer.
Landlord Signed Up to Sky, Problem Over
Faced with these threats from the Russell Cooke law firm, the landlord (who was using an IPTV device) eventually signed up with Sky but not before at least one follow-up visit from another 'Pub Tester' was carried out. In local pubs, outsiders tend to get spotted more easily but on this occasion, there was nothing for him to report.
This business model of using testers and legal threats is referenced on the Serve Legal website. A testimonial from a "leading UK sports broadcaster" (possibly Sky) reveals how these visits can result in additional business.
"We have worked with Serve Legal since 2014 and they have significantly helped us to combat illegal broadcasting in the UK and Ireland," it reads.
"Their knowledge, expertise and robust auditing in conjunction with the prompt supply of infringement data has generated over 8,000 leads; which has led to valuable leads for our sales force and investigation team to defend our investment in exclusive sports content."
The Pub Tester job listing can be found here

Many thanks to TorrentFreak for the breaking news.

Source link