Following a guilty plea by a key defendant, SingTel, Starhub, Fox Networks Group and the Premier League have won a judgment in the first ever case against a pirate box seller in Singapore. While the fine handed down was relatively small, the ongoing case could prove important in the overall fight against piracy in the country.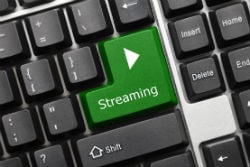 Piracy-configured set-top boxes are the latest in a long line of problems facing copyright holders and broadcasters.
When pre-loaded with custom software they become easily accessible yet formidable piracy tools, providing access to the latest movies, TV shows, live TV programming and live sports broadcasts.
While successful prosecutions have been possible in some regions under existing copyright law, there are plenty of countries that still require a test case. One of those was Singapore, a country that has reportedly become swamped with pirate devices.
In January 2018, it was reported that telecoms, broadcasting, and sporting giants SingTel, Starhub, Fox Networks Group and the Premier League, had teamed up to launch a pioneering private prosecution against those involved in the supply chain.
The complainant in the suit is Neil Gane, who works as General Manager at the Coalition Against Piracy. However, CAP is not involved in this case.
The legal action targeted set-top box distributor Synnex Trading and its client and wholesale goods retailer, An-Nahl. The rightsholders also named Synnex Trading director Jia Xiaofen and An-Nahl director Abdul Nagib as defendants in their private prosecution.
This week, more than a year after the case was filed, Abdul Nagib pleaded guilty to willfully infringing the rightsholders' copyrights for commercial gain, with a second charge taken into consideration. He originally intended to fight the case.
According to CNA, the 58-year-old admitted to selling a single Android TV box and helping the buyer of that device to access unauthorized copies of copyrighted content, which included soccer matches provided by the Premier League.
In mitigation, Abdul Nagib's lawyer Mr Srijit said that his client believed that the content offered through the devices, which came with an annual subscription, was licensed by pay TV and IPTV provider Astro Malaysia. He had immediately stopped offering the devices after he received a cease-and-desist notice in 2017.
While Abdul Nagib's fine of just S$1,200 (US$883) is relatively small given the scale of punishments handed down in other jurisdictions, Mr Srijit said his client had already paid a heavy price after selling his home to finance his defense.
Despite the small fine, the case is also important since this is the first and only successful prosecution of a 'pirate' TV box seller in Singapore. However, it is not yet over as the case against Synnex Trading and director Jia Xiaofen is yet to be settled.
Jia allegedly offered to pay Abdul Nagib a small commission for every device sold and an additional fee when customers also purchased a copy of the popular Kodi media player. Abdul Nagib is now reportedly assisting in the prosecution of Jia.
Commenting on the plea and judgment, Louis Boswell, CEO Asia Video Industry Association (AVIA), said that progress against piracy needs to be a team effort.
"In order to combat the serious and growing problem of content theft, a holistic solution is required," Boswell told TorrentFreak.
"If all stakeholders, government, content producers, distributors, industry associations and intermediaries work together, we believe serious progress in reducing video piracy can be achieved."
While today's guilty plea will prove useful to AVIA's members and other rightsholders, the action is just one of the avenues available to combat piracy.
Last September, Singnet, Fox Networks Group, NGC Network Asia, Fox International Channels (US) Inc, and the Premier League obtained an injunction from the Singapore High Court which required several local ISPs to block access to popular 'pirate' apps.
In May 2018, ISPs blocked dozens of torrent and streaming platforms (including The Pirate Bay plus KickassTorrents and Solarmovie variants) following a successful application from the MPAA.
The Hollywood group later obtained a so-called 'dynamic' blocking order which granted it the ability to block sites more efficiently should they attempt to circumvent the earlier order.

Many thanks to TorrentFreak for the breaking news.

Source link