Pre-Release Book Scam: Former Simon & Schuster Employee Pleads Guilty

A man who impersonated publishers and literary agents to fraudulently obtain digital copies of more than a thousand pre-release novels and other books has entered a guilty plea in the United States. Former Simon & Schuster rights coordinator Filippo Bernardini was arrested by the FBI in January 2022, after his flight touched down at JFK International Airport.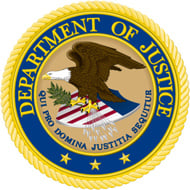 As an employee of Simon & Schuster, London-based Filippo Bernardini would've been expected to act in the interests of the publishing sector. According to a federal indictment unsealed early 2022, that was certainly not the case.
Between August 2016 and July 2021, Bernardini used his insider knowledge as a rights coordinator to execute an audacious plan that would see him obtain more than a thousand pre-release manuscripts of novels and other unreleased books.
Following his arrest by the FBI, after touching down at John F. Kennedy International Airport last January, the Department of Justice revealed an extraordinarily complex operation that relied on deception and Bernardini's knowledge of the publishing world.

The rest of this article can be read on TorrentFreak.com

Source link