Potential Impact on Major Pirate Sites as Vietnam ISPs Face New Responsibilities

Major pirate sites, including Fmovies, 9anime, BestBuyIPTV, Abyss.to, Fembed, and 2embed, are reportedly linked to or directly operated from Vietnam. Enforcement efforts have faced challenges but things may be about to change. From verifying customer identities to clarified ISP liability, through content blocking, takedown tools and the ability to unmask infringers, a government decree appears to offer rightsholders a smorgasbord of opportunities.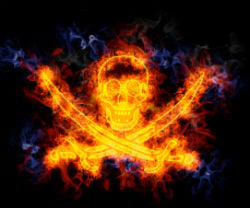 After spending more than 16 years implementing intellectual property laws introduced in 2005, amendments to intellectual property law in Vietnam came into effect on January 1, 2023.
At that point, however, implementation was still to be determined so, over the past few months, the government has been drafting decrees.
Issued by the government in late April, Decree No. 17/2023/ND-CP offers guidance on various copyright matters related to ISP liability and enforcement measures, including disclosure of customer information. At first blush, it appears to herald a new world of opportunities for rightsholders.

The rest of this article can be read on TorrentFreak.com

Source link