Home > Anti-Piracy > Takedowns and Seizures >

Police have targeted a pirate IPTV operation, executing 72 searches across Italy, blocking a website and seizing pre-paid cards used to finance the system. The investigation has identified 22 people supplying pirated content from Sky and DAZN, among others, a network of resellers, and more than 65,000 customers paying around a million euros per year.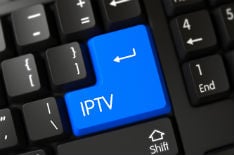 While authorities all around Europe are cracking down on the supply of pirate IPTV, a disproportionate number of large-scale actions center on providers operating in Italy and Spain.
Police in the former have just announced yet another large operation against a pirate IPTV network which reportedly offered illegal access to subscription content usually offered by Sky, DAZN, Mediaset and Infinity at a premium price.
No further details have yet been made available but somewhat unusually, Spotify is also mentioned among the list of companies whose rights have been infringed.
Authorities Carry Out Raids in 72 Locations
The investigation was launched by the Economic and Financial Police Unit of Venice in early 2019. Then, late last week, the Guardia di Finanza of Venice, a law enforcement agency connected to the Italian Ministry of Economy and Finance, executed a preventative order.
Issued by the Public Prosecutor of Teramo, the order allowed for the blocking of an as-yet-unnamed website and the seizure of Postepay pre-payment cards used to collect subscriptions and finance the IPTV operation.
Overall, the GdF reports carrying out 72 searches across 32 Italian provinces, targeting 71 people involved in the IPTV operation. The service's customers were reportedly required to top-up pre-payment cards with 10 euros per month so in response, two offices where these payments were processed were also targeted.
65,000 Customers Paying One Million Euros Per Year
The investigation claims to have uncovered a large network of individuals involved in the IPTV platform, including 22 people who decrypted the signals of pay-TV operators in order to distribute it on the Internet. The GdF has not revealed the fate of these individuals.
A further 48 people, described as "resellers" of that service by the GdF, are claimed to have retransmitted the streams to customers over the Internet. In all, the authorities say that more than 65,000 people received content illegally after paying subscriptions via the pre-payment cards.
It is unclear whether the authorities will take any action against any of the service's customers. Earlier this year, Italian police reported 223 customers of pirate IPTV services to the judicial authorities, warning of fines and potential prison sentences.
According to the information released thus far, pre-payment cards appear to have played an important role in financing the service targeted last week.
Customers Paid One Million Euros Per Year in Subscriptions
Replaced at least once every month to make it less easy to identify the holders, the cards were managed by 11 people. In total, the sum credited to these cards was found to be in excess of one million euros per year, which was transferred to accounts in Lithuania and Italy.
"[These] interventions, carried out in collaboration with numerous departments of the Guardia di Finanza and with the technical collaboration of SIAE (Italian Society of Authors and Publishers) and FAPAV (Federation for the Protection of Audiovisual and Multimedia Content), have made it possible to obscure the website, allocated to a provider in Milan, preventing further use," GdF says.
The action was welcomed by FAPAV Secretary-General, Federico Bagnoli Rossi.
"The activity conducted by the Guardia di Finanza of Venice, to which our most heartfelt thanks go, is of particular importance since it goes against one of the main and most harmful forms of audiovisual piracy, that is, illegal IPTV," Rossi says.
"In the FAPAV / Ipsos study, which we recently published, it was highlighted that audiovisual piracy is a phenomenon far from underestimated, with an incidence of 37% among the adult population.
"Illegal IPTVs, in particular, represent one of the fastest-growing forms of illicit use: its incidence at the end of 2019 is 10%, about a quarter of the total number of pirates."
Earlier this month, following a complaint by football league Serie A, an Italian court ordered 'preventative measures' that require the country's ISPs to block 56 servers connected to pirate IPTV services. A similar order was previously handed down in January.

Many thanks to TorrentFreak for the breaking news.

Source link