Pirates Who Lost $90m IPTV Lawsuit Sued Again For Launching More Services

Troubles are mounting for the former operators of SetTV, a pirate IPTV service that was previously ordered to pay $90 million in damages to DISH Networks. After being accused of launching more pirate services in breach of an injunction in that matter, DISH Networks has now filed a full-blown lawsuit targeting several men and their new platforms.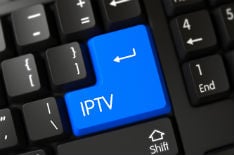 Back in 2018, broadcaster DISH Network sued the people behind pirate IPTV service SetTV.
Within months, defendants Nelson Johnson and Jason LaBossiere found themselves on the wrong end of $90 million judgment for breaches of the Federal Communications Act. The court also issued a permanent injunction that prevented the defendants and any cohorts from operating a similar service in breach of DISH's rights.
DISH believed the injunction was airtight but according to the broadcaster, that didn't stop former Set TV owners Jason LaBossiere, Sean Beaman and Stefan Gollner from launching new pirate IPTV services. DISH's allegations, which are supported by evidence including recorded telephone conversations obtained from a jailhouse, are detailed in our earlier article.

The rest of this article can be read on TorrentFreak.com

Source link