Pirate Streaming Lawsuit Plaintiffs Want Cloudflare Held in Contempt of Court

Successful lawsuits filed by several Israel-based media companies against three pirate streaming sites are proving tricky to wrap up. A US court previously issued orders for all ISPs to block the sites and instructed third-party service providers to cease doing business with them. The plaintiffs say that since Cloudflare is refusing to comply, the company should be held in contempt of court.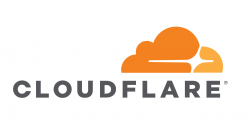 Late April, three copyright lawsuits filed by United King Film Distribution, DBS Satellite Services, and Hot Communication ended in victory for the plaintiffs, all members of Israel-based anti-piracy group Zira.
After failing to appear, default judgments were entered against pirate streaming sites Israel-tv.com, Israel.tv and Sdarot.tv, with each held liable for $7,650,000 in damages. United States District Judge Katherine Polk Failla also signed an extraordinary permanent injunction that in part required every ISP in the country to block subscriber access to the sites, including any new domains that might be deployed.
While that element was later suspended following a surprise request from the plaintiffs, third-party service providers including Google, Facebook, Mastercard, Visa, PayPal, Namecheap, Apple, Amazon and Cloudflare were ordered to stop doing business with the sites, hand over documentation and, where applicable, freeze the defendants' assets.

The rest of this article can be read on TorrentFreak.com

Source link