'Pirate' Streaming Apps Beat Netflix and Disney in Brazil's Play Store

Pirate streaming apps are leading the entertainment category in Brazil's Google Play Store. These unauthorized streaming apps draw a massive audience and beat official streaming platforms such as Netflix, Disney, and HBO in download rankings. While piracy is a worldwide phenomenon, Brazil certainly stands out.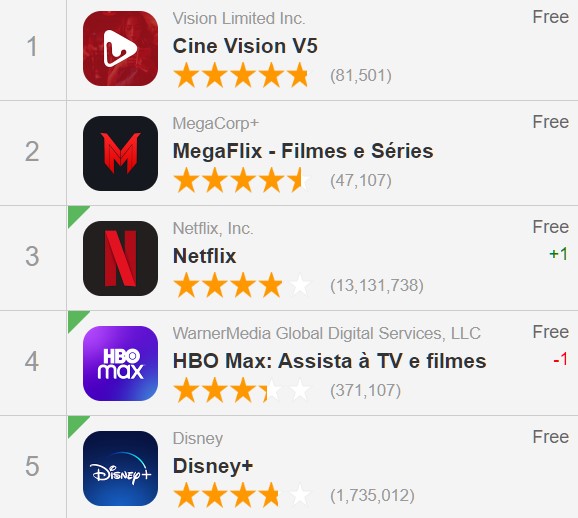 Over the past decade, mobile applications have become the standard platform for most people to consume content online.
Whether it's for shopping, news, or entertainment, there is a mobile app available for any type of content.
This shift in consumption patterns is not limited to legal content; streaming piracy has gone mobile as well. Pirate streaming apps often have to be sideloaded onto devices but can be occasionally found in official app stores too.

The rest of this article can be read on TorrentFreak.com

Source link