Pirate Site Blocking Expansion to Mobile Networks Raises New Questions

Recording industry group BPI has announced that its program to block pirate sites via court injunctions in the UK will expand to mobile networks, starting with industry leader EE. Tests on EE connections currently yield mixed results but given the complex nature of the UK's major mobile networks, coupled with the parameters of existing injunctions, plenty of questions remain unanswered.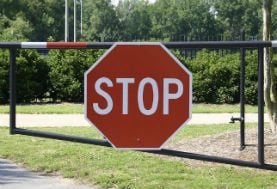 Pirate site blocking in the UK is now commonplace, with the movie, TV show, music, live sports and publishing industries all directly involved.
Recording industry group BPI and its member labels are among the most prolific blocking injunction applicants. To date more than 70 base pirate sites are listed in High Court injunctions but due to their 'dynamic' nature, those injunctions now cover thousands of related sites and domains, including proxy, mirror and clone sites.
These injunctions require the country's major fixed-line broadband ISPs (those in the BT group, Sky, TalkTalk and Virgin Media) to block listed domains, rendering them inaccessible to subscribers. These blocks can be circumvented using VPNs and other tools but a much bigger access hole has existed for some time.

The rest of this article can be read on TorrentFreak.com

Source link