Pirate IPTV Subscription Seller Sentenced to Six Months in Prison

A man in his 40s who sold subscriptions to two pirate IPTV services has been sentenced to six months in prison. The man and his partner, both from Sweden, were acquitted of money laundering charges after the court found insufficient evidence to show that income was directly linked to two named IPTV services.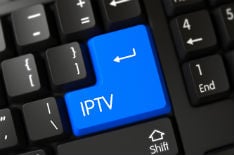 Early September, Swedish anti-piracy group Rattighetsalliansen (Rights Alliance) reported on a trial that took place at the specialist Patent and Market Court in Stockholm.
A man and woman, a couple from Eskilstuna in eastern Sweden, faced accusations of running an illegal IPTV business and laundering the proceeds. The man, reportedly in his 40s, was said to have run two different IPTV services from which he generated around SEK 2.3 million (around US$213.2k) in revenues over an unspecified period.
The woman denied any knowledge of her partner being an IPTV operator and said that as far as she was concerned, he only repaired set-top boxes. Rights Alliance said that revenues were funneled to the woman from IPTV-related sales and as a result, she faced charges of money laundering.

The rest of this article can be read on TorrentFreak.com

Source link