Pirate IPTV Services Disrupted By Dozens of Rightsholders On Multiple Fronts

Rightsholder measures against pirate IPTV providers, sellers and resellers are nothing new but in the last week alone, numerous actions have come to fruition in a number of regions. Whether in Canada, the Netherlands, France or the UK, life is getting just that little bit harder for those in the pirate TV business.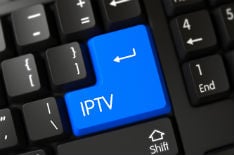 Pirates and rightsholders alike understand that eliminating all piracy is an impossible task but if the last 20+ years of mainstream piracy have shown anything, it's that those with content to protect will never give up trying.
That can mean aggressive shutdowns through to policy and legislative changes but the overall goal in the face of an impossible task is disruption. And rightsholders are getting increasingly good at it.
One of the current hot potatoes is pirate IPTV, subscription-based services that offer more than any legal streaming service can at the fraction of the price. Rightsholders and broadcasters can't shut them all down but they can shut down some and for the remainder, life can be made just a little bit more difficult.

The rest of this article can be read on TorrentFreak.com

Source link