Pirate IPTV Service Must Pay $15.7m But Court Rejects 'Overbroad' Injunction

DISH Network and the International Broadcaster Coalition Against Piracy have won a $15.7m judgment against iStar, a pirate IPTV provider found directly liable for infringing DISH copyrights. The court authorized domain seizures and restrained hosting companies in the U.S. and EU, but a DISH proposal for an injunction against unknown third parties was completely rejected.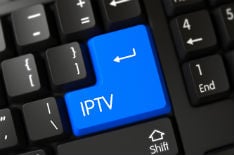 In September 2021, U.S. broadcaster DISH Network filed a copyright infringement complaint in a Michigan court targeting two sets of defendants.
Atlas Electronics, a Michigan-based retailer of unauthorized IPTV services, and company owner Alaa Al-Emara made up the first set. The second comprised iStar Company and owner Ahmed Karim, the suppliers of iStar set-top boxes and operators of 'Online TV', the iStar IPTV service resold by Atlas.
The Atlas defendants were accused of indirect copyright for their part in facilitating access to iStar streams. The iStar defendants were accused of both direct and indirect copyright infringement. All told, the Atlas and iStar defendants faced a $24 million copyright infringement damages claim.

The rest of this article can be read on TorrentFreak.com

Source link