Pirate IPTV Sellers Who Refused to Pay a Cash Settlement Get Sued & Lose

In 2018, a court in the Netherlands ruled that companies selling access to a pirate IPTV playlist acted illegally, even though they weren't the suppliers of the infringing streams. The decision was a win for Dutch anti-piracy group BREIN, which later demanded a cash settlement from the companies' directors. They ultimately refused to pay so BREIN filed a full lawsuit and has now come out on top.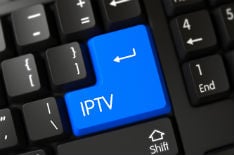 An interesting feature of the file-sharing and streaming landscapes of the past couple of decades is their interaction with existing copyright law.
Over the years many sites, services and platforms providing or facilitating access to infringing content have taken sanctuary in perceived loopholes but most found that few – if any – exist.
In Europe, Dutch anti-piracy group BREIN has been the engine behind several important cases featuring defendants who believed they had found a legal foothold in an otherwise illegal market. In one of these lawsuits, BREIN took on Leaper Beheer BV, a Netherlands-based company and related business entities, that sold pirate IPTV subscriptions in .M3U playlist form.

The rest of this article can be read on TorrentFreak.com

Source link