Pirate IPTV Reseller Ordered to Pay TV Companies $164,000 in Damages

A 58-year-old man has been ordered to pay four Swedish TV companies more than $164,000 in damages after being found guilty of selling illegal IPTV service subscriptions. He claimed that a third party was responsible for the sales but a local court found him guilty of copyright infringement offenses, also handing down a four-month suspended prison sentence.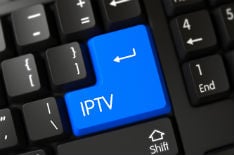 Due to the way many pirate IPTV services are structured, top level suppliers often rely on a cascading marketing system whereby subscriptions are sold and resold through a network of so-called resellers.
This type of arrangement allows lower-level individuals to sell subscriptions to their own customer bases while also helping to shield providers from unwanted attention from copyright holders and authorities. Of course, this can also draw attention to the resellers who end up shouldering the blame when investigations get underway.
In 2018, a representative of several Swedish copyright holders began an investigation into one such individual and in October that year, bought a set-top box from the man that came loaded with a one-year pirate IPTV subscription that boasted "ALL sports and movies".

The rest of this article can be read on TorrentFreak.com

Source link