Pirate IPTV Providers "Exploit PayPal, Mastercard & Visa Branding"

Pirate IPTV providers generally require payment in exchange for a subscription. In the majority of cases this involves utilizing a third-party payment processor such as PayPal, Mastercard or Visa. According to the Audiovisual Anti-Piracy Alliance, pirates exploit these trusted brands to appear legitimate themselves. But what can be done to break the association?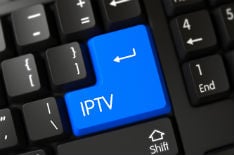 In the summer of 2018, a report from anti-piracy company Irdeto examined the payment processing abilities of 400 pirate IPTV supplier sites. It found that the majority (76%) openly advertised their payment options with Visa, Mastercard and PayPal leading the way.
The strong message from Irdeto was that such payment processors should be supporting legitimate media organizations by conducting better due diligence and stopping support for pirate streaming services.
"If media organizations threaten to vote with their feet against payment platforms that enable piracy, it'll be fascinating to see who blinks first," the report said.

The rest of this article can be read on TorrentFreak.com

Source link