Pirate IPTV: Police Organized Crime Unit Arrests Three Men in UK

The North West Regional Organised Crime Unit and Lancashire Police report that three men have been arrested on suspicion of criminal copyright infringement offenses. All from the north of England, the men were arrested in connection with the supply of pirate IPTV services providing unlicensed access to movies, TV shows and live sports.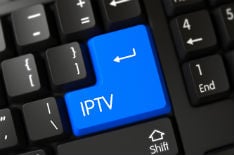 Individuals and business entities involved in the sale of pirate IPTV services in the UK can often turn a significant profit from customers looking for a cheap entertainment fix.
The secret to longevity, aside from maintaining a reliable service at a reasonable price, is to avoid the negative attention of rightsholders, broadcasters and anti-piracy groups. While many succeed, all risk being referred to the police for criminal prosecution. That appears to be the case with three men recently targeted in the north of England.
The North West Regional Organised Crime Unit (NWROCU) collaborates with police forces across Cumbria, Lancashire, Merseyside, Cheshire, Greater Manchester, and North Wales.

The rest of this article can be read on TorrentFreak.com

Source link