Pirate IPTV Pair Sentenced to 45 Months in Prison For Defrauding Sky & BT Sport

Following an investigation by Kent Trading Standards, two men who sold illicit access to live sports, movies, and TV shows, have been ordered to serve a total of 45 months in prison. The pair reportedly made more than £540,000 in just 18 months but after pleading guilty to copyright, fraud, and money laundering offenses, now face action under the Proceeds of Crime Act.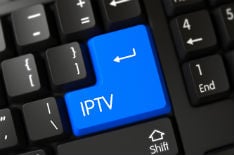 Selling piracy-configured set-top boxes or subscriptions that enables access to pirated TV streams can lead to both civil and criminal prosecutions in the UK. In most cases over the past few years, the latter has been the preferred option.
Any rightsholder can file a civil lawsuit but companies including Sky, BT Sport and the Premier League, prefer private criminal prosecutions offering prison sentences in addition to damages. In several cases over the past few years, investigations by local Trading Standards teams have also led to custodial sentences and on Friday, another was added to the list.
Britain's pubs have long been associated with people quietly buying questionable items from men with names that suddenly can't be remembered. These days it's more likely for those sales to be organized on social media, which happily broadcast illegal sales to the whole world while logging everything for posterity.

The rest of this article can be read on TorrentFreak.com

Source link